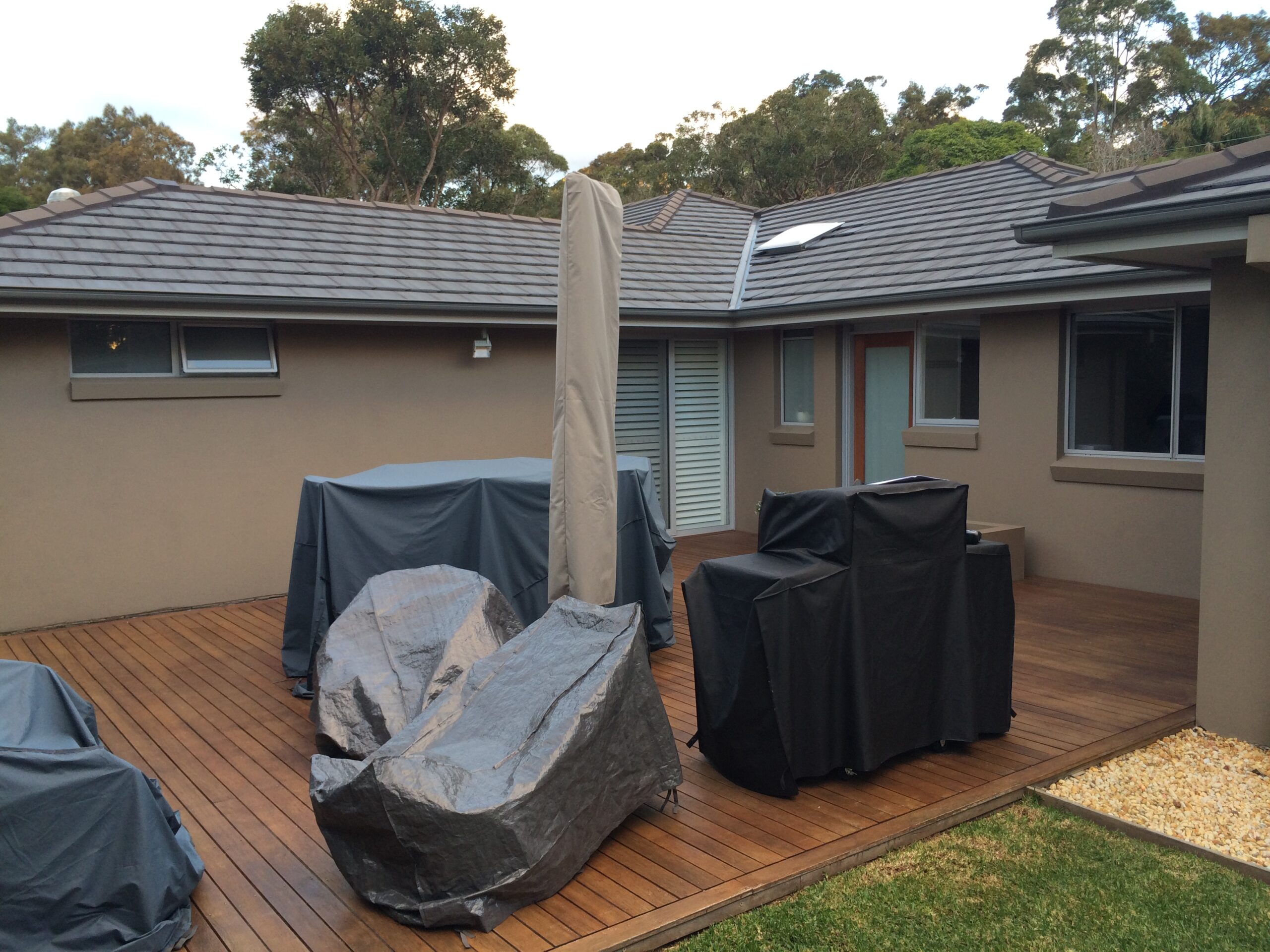 How's the umbrella working?
Each material for your outdoor cover is different – there is no silver bullet here. They all work & look different. So have a browse below at each of our four material options below to see which would work best for your home.
Entertain for the masses outside under a tailored patio or just have coffee with your partner – either which way, connect with the outdoors & seamlessly bring the indoors/outdoors together.
From a simple pergola to a large area for entertaining, today's trends vary from open spaces that integrate with the garden or pool area to more enclosed 'outdoor rooms' which enable you to entertain all year round.
Your patio should improve your home & not just appear that you have bolted something onto it. So let's explore your material & design options to realise your homes full potential.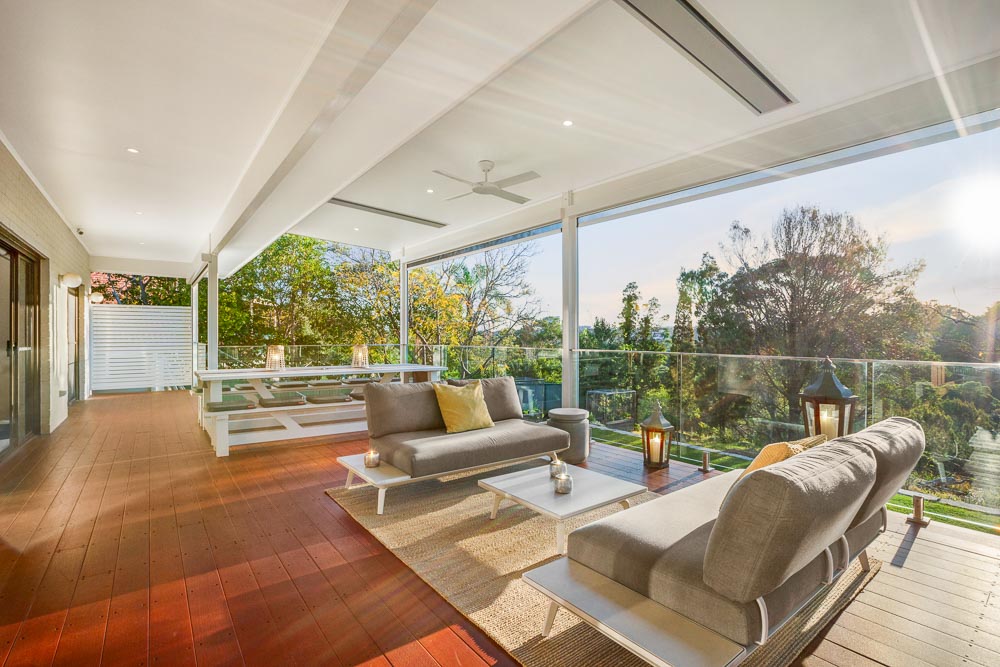 What about design options?
Getting the RIGHT design for your pergola is critical & is one of the three main areas of our design process.
Design your patio cover to compliment your home with options ranging from, skillion, traditional gables, hipped roof – but to name a few.
CLICK HERE to read more & understand patio cover designs for your home
What Material is right for you?
Every material is unique in its own way – there's isn't a silver bullet. Each product looks & feels different; then combined with your tailored design – will create an outdoor living area that is perfect for you & your family.
Learn more about each of the outdoor cover materials we use below.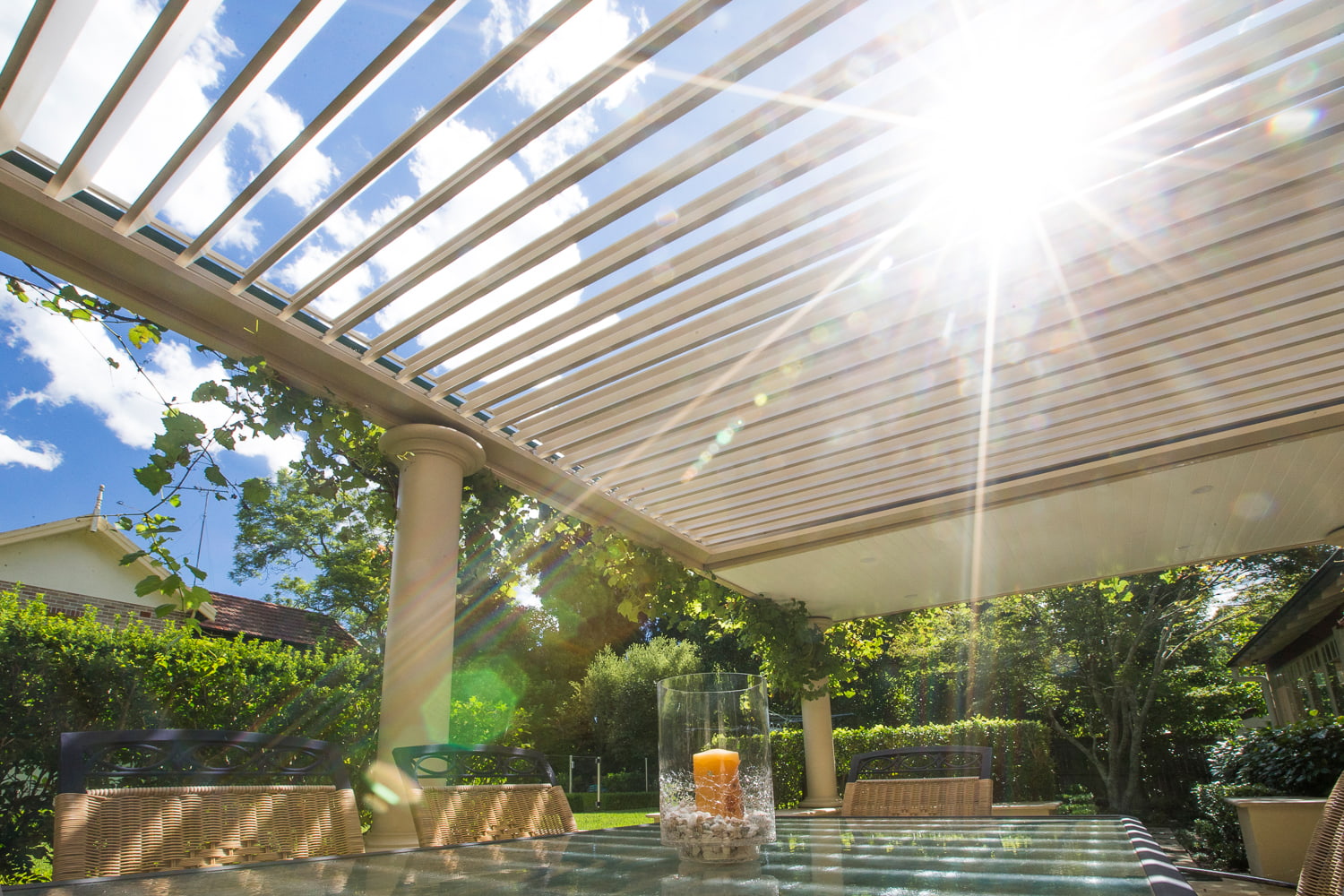 Afraid of losing too much natural light?
You know you want some kind of outdoor cover but you are also concerned about losing the natural light. Dilemma.
So don't feel frustrated, it is a well worn path & there is a solution.
These are the bits that everyone forgets
Accessories such as lighting, heating, exterior blinds & even outdoor kitchens are the small details that brings your outdoor room to life & enables you to use your space even more.
Some people think that they can come back to these another day… but if 'that day' ever comes, then you have to undo what has been done or you will have a patch up job.
Frequently Asked Questions
Everyone is worried about maximising their natural light, but with the light comes heat.
There are ways to balance the light & heat to get a comfortable outdoor living area that you can use all year round.
CLICK HERE to read more & understand the in's & out's
One of our most commonly asked questions we receive is "Do I really need council approval for my Pergola?"
CLICK HERE to understand your options to ensure you do it right the first time
Don't fear – we've built a lot of outdoor living areas in all bushfire levels. So don't put a line through your dream, there is a way & there is a process that we follow.
How Emanate & Co Works
We'll help guide you through the process to give you a clear understanding of your material options, how your new outdoor living area will look & will take care of the approval process.
Our process is a little different & detailed but it gives you clarity of your dream & ensures no surprises.
10 year structural warranty
We take pride in our constructions. Have peace of mind with a 10 year structural warranty on all of our outdoor living constructions.
Our approach
Asking the right questions at the beginning
Digging deeper to find the right solution
Consultative, considered, creative
Focus on innovative, clever solutions
Getting the little things right
Our service
Accountable and accessible
Client first – always
No short-cuts, no stone unturned
Relentlessly responsive
Flexible, reliable, courteous
Old fashioned values, modern business
Our quality
The best materials + pride in craftsmanship = lasting value
Context sensitive – designing with a sense of place
Custom-built, unique designs
Blending the home with the outdoors
Your home. Only better.
"The entire team is highly skilled in offering assistance to ensure you achieve what you are seeking

Nigel, Abbotsford
Get in touch