"…but I don't want to loose any natural light inside"
This is a common concern we get asked by the majority people when we first start talking to them – and I understand why.
More often than not, they are coming from a "clean slate", meaning that they have no existing outdoor roof cover so the natural light is pouring is, which is what they are used to.
I often use the phrase that it is a 'balancing act'. The more natural light you let into the area, the more heat that will come with it.
No matter what type or style of outdoor roofing you install you will alter the natural light to your internal living areas in some way.
But the key to remember is; that you are creating a totally new outdoor living area & that basically you weren't able to use before. So, the small decrease of natural light to the internal area will be far outweighed by the new outdoor living area that you are about to obtain.
Don't feel lost or frustrated. There is a way through this, so lets talk further on how to create an alfresco area that not only looks great; but is an area that you can use all year round.
Does this look familar to you??
Really? What's the point of having an outdoor covered area if you can only use it when the sun is at a perfect position or you have to drag the 'ye olde' tarp out each year. Yuck!
As a business a number of years ago, we reviewed all our products & looked at the trends in the constructions. We found that so many our jobs started with the demolition of an existing polycarbonate roof, so we just thought there has to be a better way & asked ourselves the question "Why are we using this?".
These are the reasons why we don't use clear roofing:
They make the area too hot
As I mentioned before, the rule of thumb is that the more light you let in the more heat that comes with it.
Polycarbonate is advertised as having 99% UV protection, which can often confuse people. This purely means that you can sit out there  & won't get sunburnt.
You will be sweating like a pig, but you skin will still be white! This rule applies especially if the area faces north or west.
Because it is clear you see all of the leaves on top of the roof
Aesthetics
As the roofing material isn't that strong, there is an significant amount of structural framing required to hold up the roof. Often this can cause 'clutter' to the ceiling & make it look top heavy.
Have a look at the video below & let us explain "Why we don't use Polycarbonate"
Often home owners & even builders don't realise that there are many different roofing material options available apart from the old fashioned polycarbonate.
Every roofing material (& every building material for that matter), has pluses & minuses. It is just a matter of doing your homework & picking which will give you more ticks than crosses at the end of the day.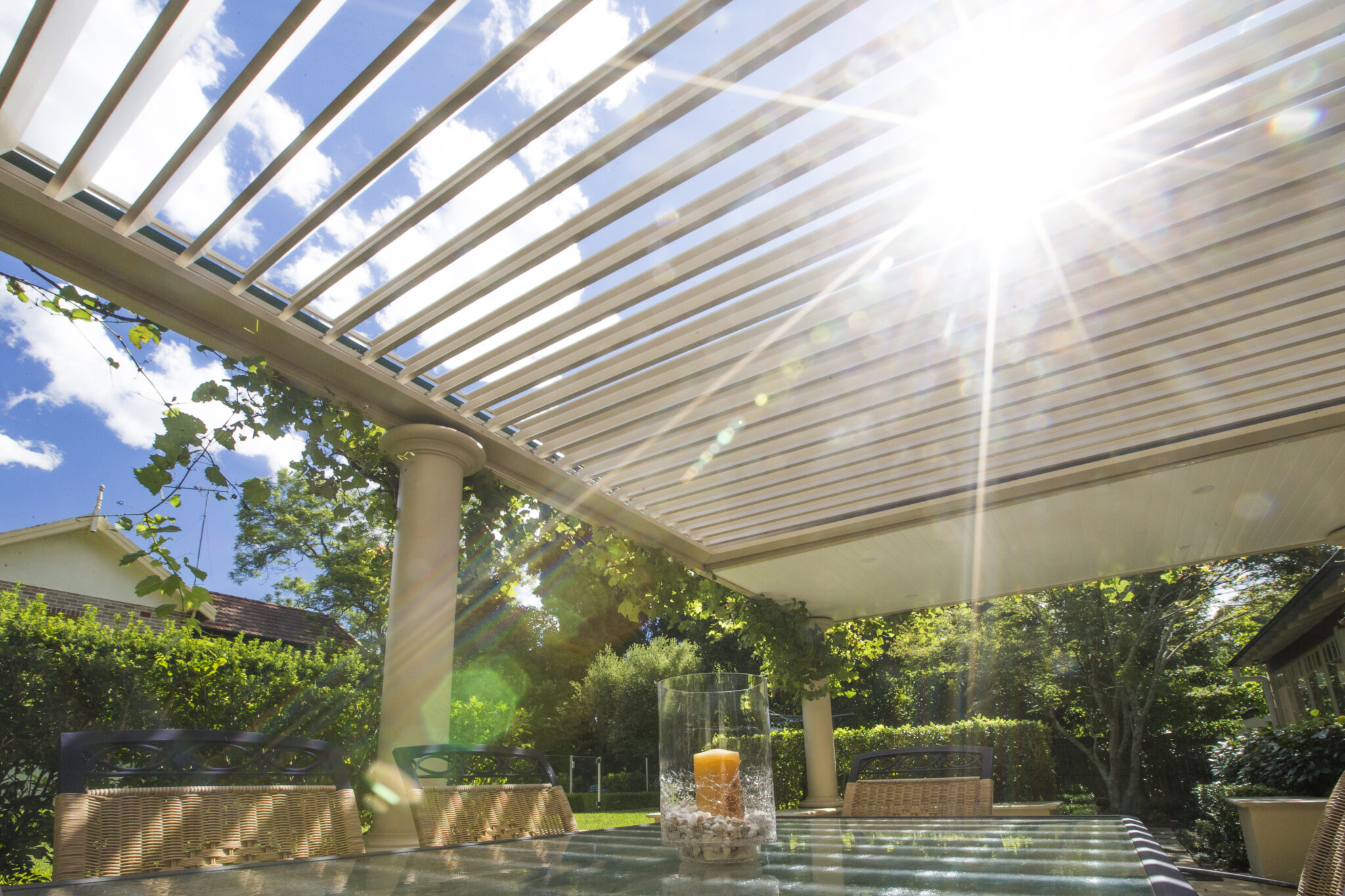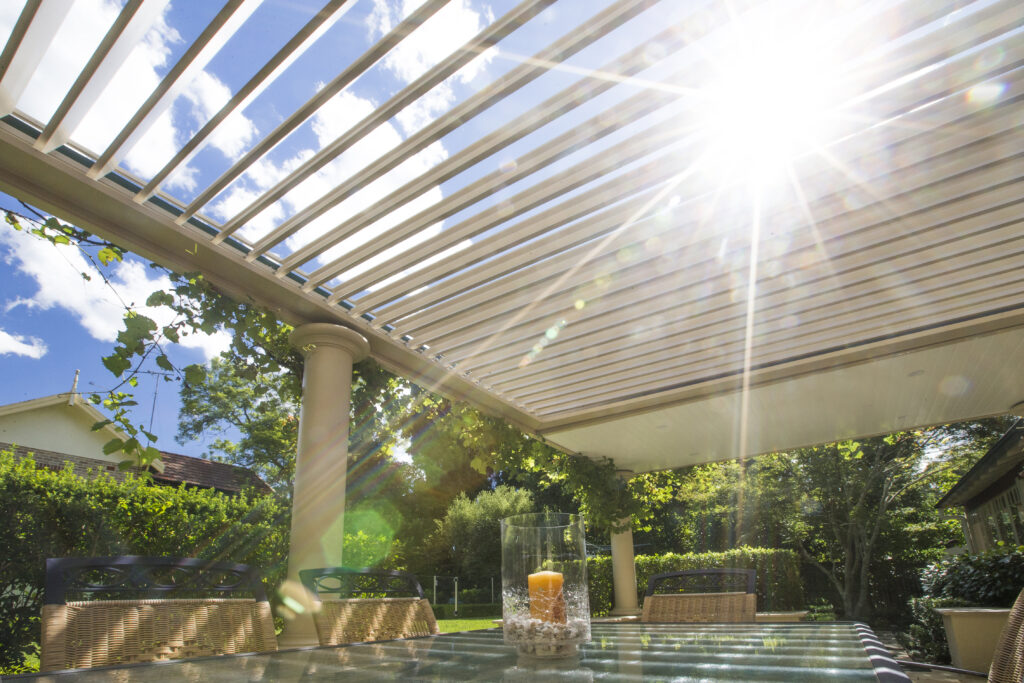 ---
So what are your Patio Cover material options?
---
To summarise, do your homework – look at all of your roofing options. Take into account the design of the area – a gabled roof will let in more light, a roof fixed over your existing house roof line will help with the ventilation for example. Choosing your colours also helps reflect light in too. Remember you want to make the area comfortable all year round – you will be outdoors entertaining for the six months of the year that are the hottest.
We hope this helps you make a better decision in the preparation of your outdoor living area.
Here's to outdoor living.
So what next?
Let's talk about your project & see how we can 'bring your friends & family together' with a great outdoor living area. Reach out to use HERE
"The process from start to finish was totally professional yet friendly and was marked by good levels of communication.

Phil; Chatswood
Get in touch