Simpler can be better…
You don't want a dog's breakfast when you step outside, where there is a 'mish mash' of a million different styles & ideas.
So try the principal of sometimes "simpler can be better".
Many enquiries start their thought process trying to be Jorn Utzon (FYI famous architect) & design the Opera House off the back of their Californian bungalow – it just won't work.
Then they get confused then frustrated by the whole process as its all getting too hard. They can't see the forest through the trees.
Does this sound like you??
So when the pieces of the puzzle just won't fit, start again & look at it from a different angle.
It might be an existing post, or a colour or a set of stairs that can be your 'block', but sometimes you have to work with what you've got.
And by that I mean use the natural starting & finishing points of your home – start at one corner & work to the opposite corner or to a wall junction. This way the new outdoor living area will look like its apart of your home rather than a patchwork quilt add on.
Using these pointers will ensure you get a better ROI on your project as well. You don't want to over capitalise on your home but you also don't want to 'low ball' it either & create something that looks cheap & nasty.
Let me explain further in the video below…
What do YOU take away from this?
Get a fresh or new perspective – get a friend over, or even better engage a professional. But be careful that you don't get too many thoughts or people involved as "too many cooks spoil the broth".
Re-evaluate your design/floor plan with this question at the forefront of your mind.
"How can we simplify this?"
Our Best Outdoor Cover "Top Tip" is…..
Work out the design (gable, flat etc) of your patio cover to work with your home.
Remember that more often than not your main aspect will be from your back door out, not on your back fence looking back to the house.
Our Decking "Top Tip" is….
Get the positioning of your stairs right.
They can take up space & be obtrusive if not thought about correctly. Think about your pathway from your back door to where the stairs will be in the backyard – will you have good 'flow'??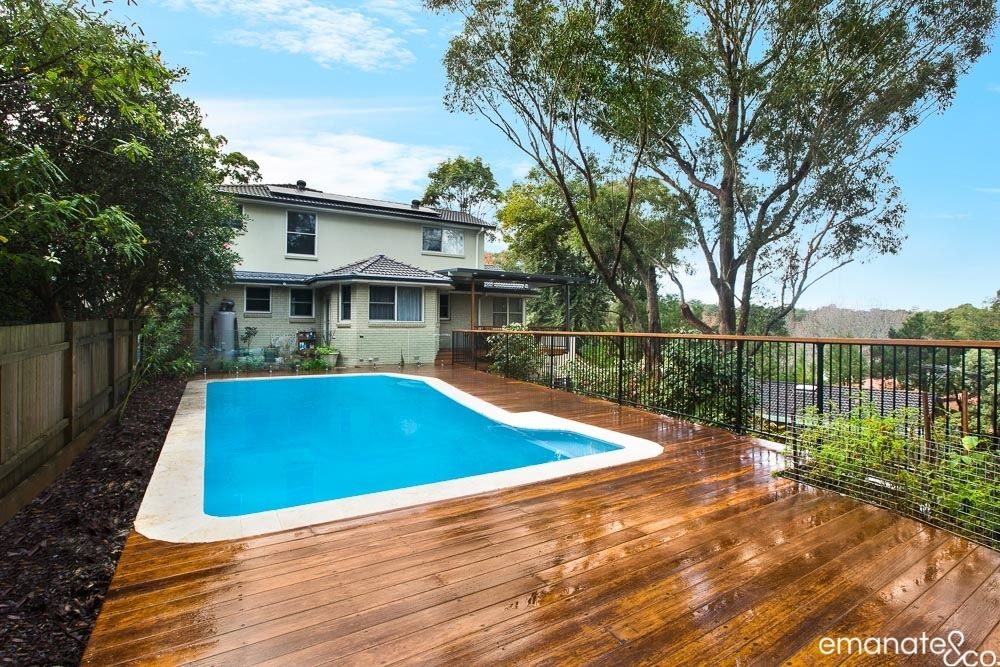 Our approach
Asking the right questions at the beginning
Digging deeper to find the right solution
Consultative, considered, creative
Focus on innovative, clever solutions
Getting the little things right
Our service
Accountable and accessible
Client first – always
No short-cuts, no stone unturned
Relentlessly responsive
Flexible, reliable, courteous
Old fashioned values, modern business
Our quality
The best materials + pride in craftsmanship = lasting value
Context sensitive – designing with a sense of place
Custom-built, unique designs
Blending the home with the outdoors
Your home. Only better.
Ask yourself these 3 questions:
What are you must have's?
These are the non negotiable items that you won't live without in the new outdoor room.
Try to keep it to a maximum of 5 items otherwise it will just too confusing.
What are your 'like to' items?
These don't make it to the must list & could be something like an outdoor heater or even as big as kitchen
How will you furnish the area?
Where will the table go?
How big will the table be – or how many people will sit around the table?
Remember: Don't try & fit too much into the space & over crowd it.
TIP = Stand at your back door. What will be your walking pattens? How will you get to the BBQ or outdoor kitchen? Where are the steps to the backyard? Work this out first & then start to plan the furniture around these paths & try to keep the paths nice & simple – you don't want to be doing zig zags everywhere.
Why should you think about this?
"The process from start to finish was totally professional yet friendly and was marked by good levels of communication.

Phil; Chatswood
Get in touch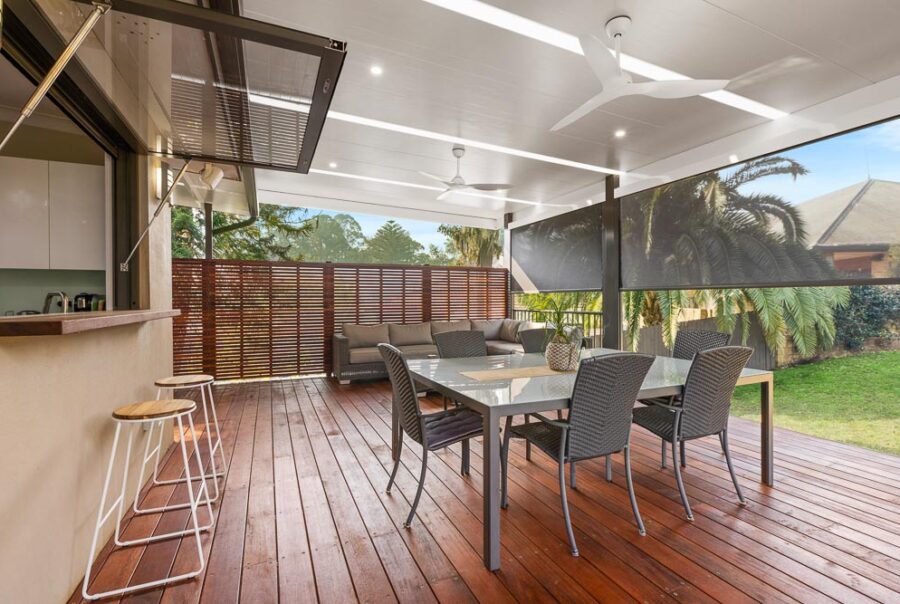 How to create a seamless indoor-outdoor connection The heart of any home is where people come together. Gas Strut Awning Windows allows you to bridge the gap between your indoor and outdoor living spaces effortlessly. The line between indoor and outdoor blurs, creating an open…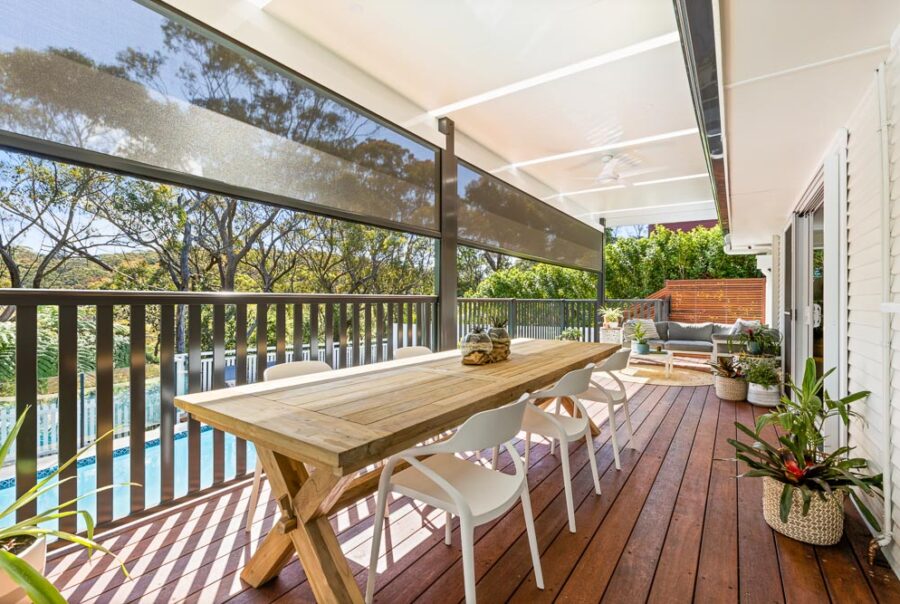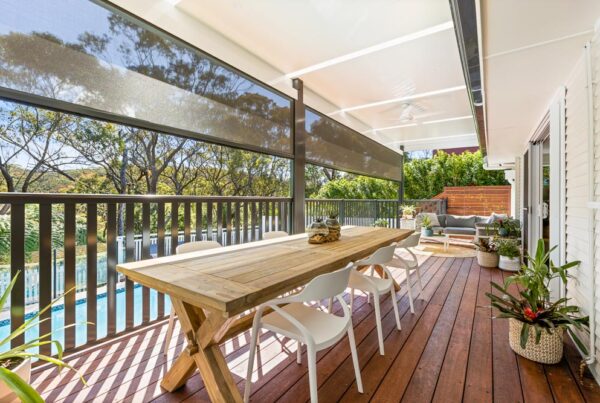 How we created the most used room in the house A pool in the backyard is a great asset to have especially when you have a couple of young kids - a perfect spot during Summer to bring their school friends over so they can…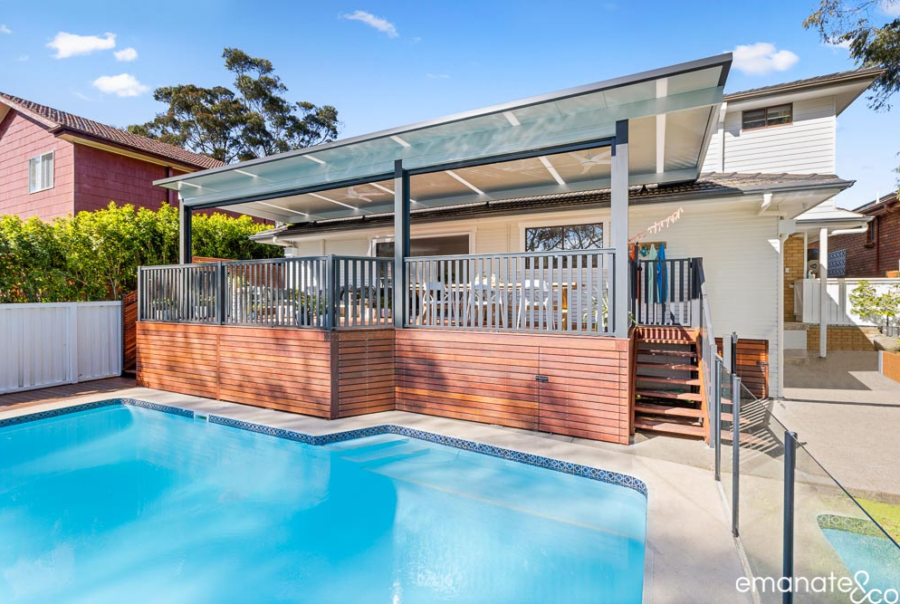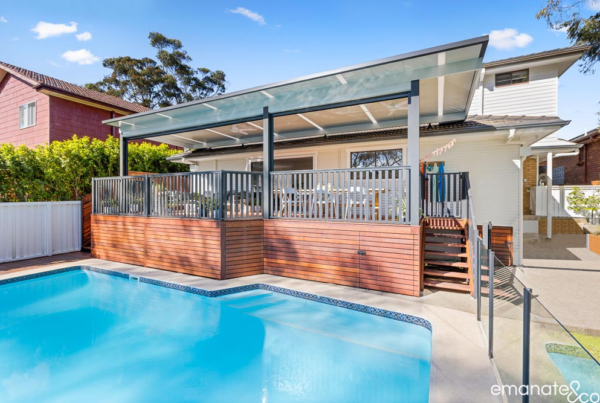 Designer/Engineer/Draftsman/Town Planner/Builder - who do you need? Or even the baker or candlestick maker??Who does what? In what order? When? Who speaks to who? Who does what first? In some cases we could have over a dozen different people involved on the one job.  Draftsman…