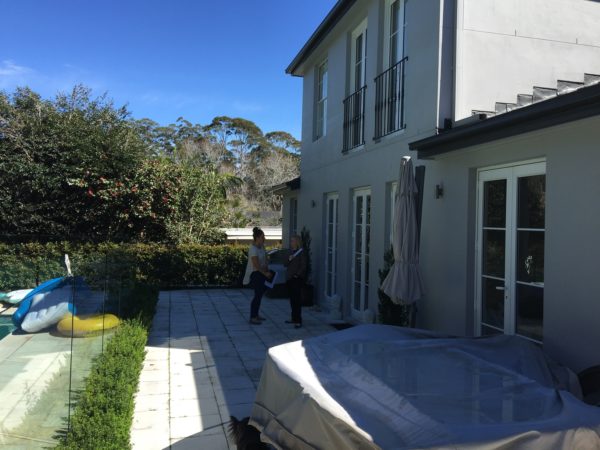 Stylish Outdoor Lifestyle in Pymble
From "little things, big things grow".
We were approached by Fiona & Jules at "Sticks & Stones Landscaping Design" to initially work on the pool cabana. This then led to further discussions with the clients Stu & Carol about their "ultimate" plans for the new Hamptons stylish outdoor living area.
Again & we see this a lot, where there is just no cover & no opportunity to entertain outside – everything is covered up.
We see this a lot where they had a beautiful home, but step outside from the back door & there was nowhere to entertain or relax in comfort or style – the table & chairs were covered more often than not to protect them from the elements.
So we designed both the pool cabana & the main outdoor living area so they matched & blended with each other; however the pool cabana came with one box we had to tick – it could only have 3 posts & it was freestanding!
So in came our structural engineer who designed the 'bones' of the structure to eliminate the post which would have ended up in the pool.
Both areas have a white painted, timber ceilings under Colorbond roofing with the main entertaining area combining 'Velux' skylights, flushmounted Heatstrips & downlights.
We took care of all required drafting of plans, specifications & approvals – this project managed to get approved via a Principal Certifying Authority (PCA) under Complying Development which means we didn't need a lengthy process through local council.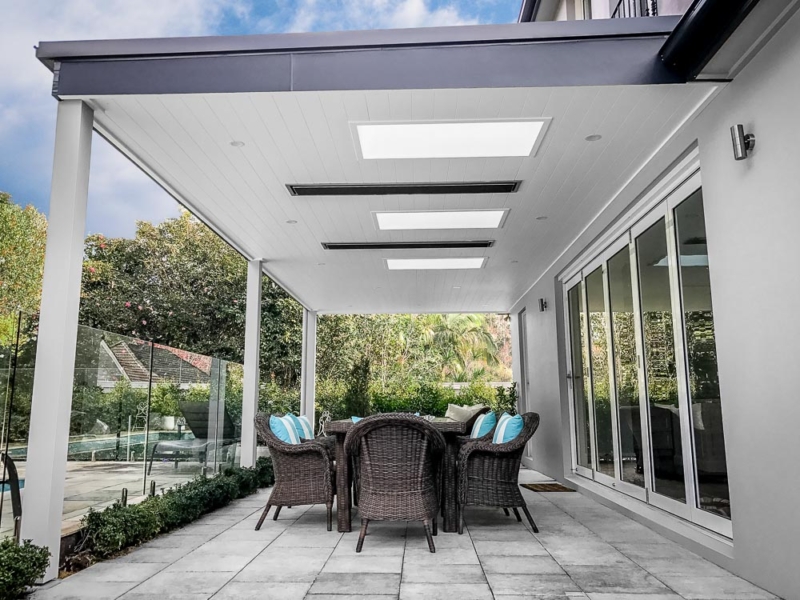 Specifications:
Size: Main outdoor entertaining area – 3890mm projection x 8950mm width
Cababa – 2800mm projection x 2900mm width
Colorbond roofing with hand painted, V joint timber ceiling linings
Total Investment $79,485.00 (GST Incl.) (October 2016) plus local authority fees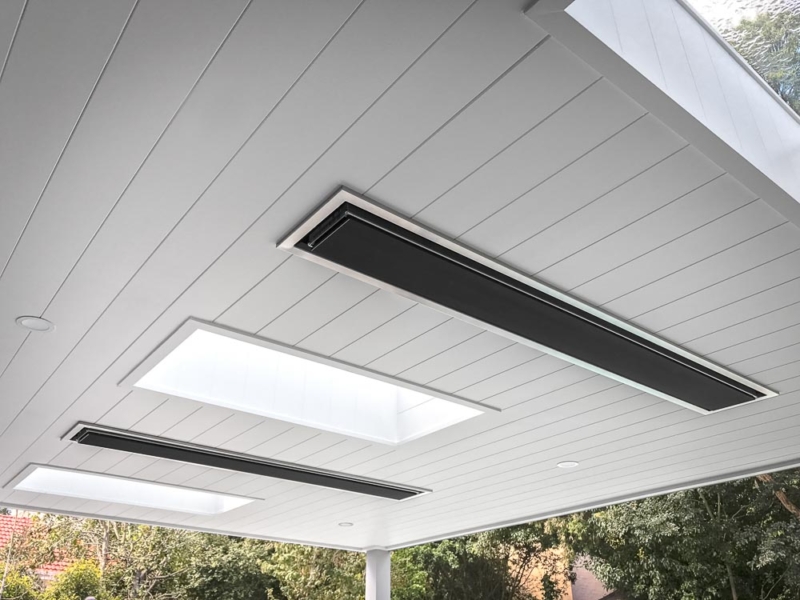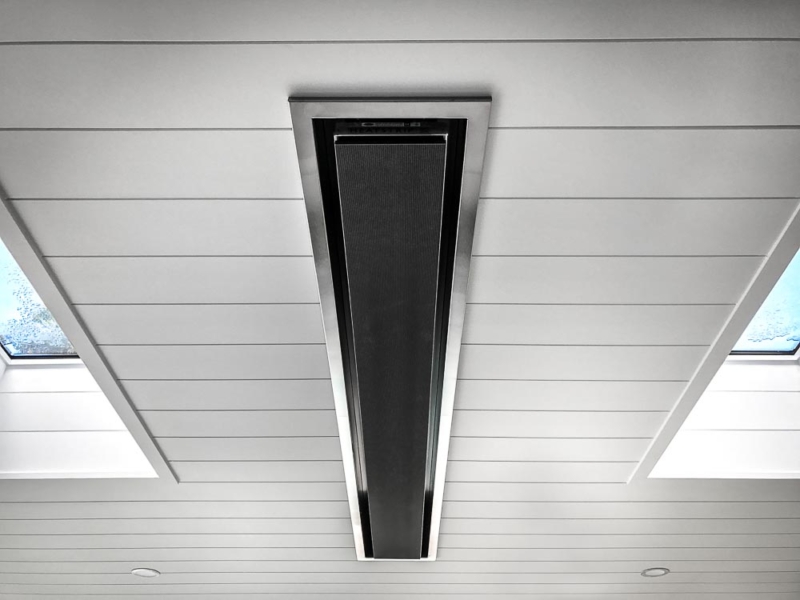 Would you like to find out more?
Can you entertain our relax outside all year round? Is your BBQ & outdoor furniture always covered?
Contact us to have a discussion about the options available for your home.
"The process from start to finish was totally professional yet friendly and was marked by good levels of communication.

Phil; Chatswood
Get in touch