Turning around a dead & unused space
Case Study: "Eclipse" Opening Roof Outdoor Alfresco Living Area in St. Ives
No outdoor cover
Uneven ground, different levels
Dead space
This backyard space in St. Ives wasn't being used; it was all just too hard.
You would stand at the back door & look up at the sky to either see if it was raining or if the sun was too bright. The area just wasn't inviting our clients out & thus it was a wasted space.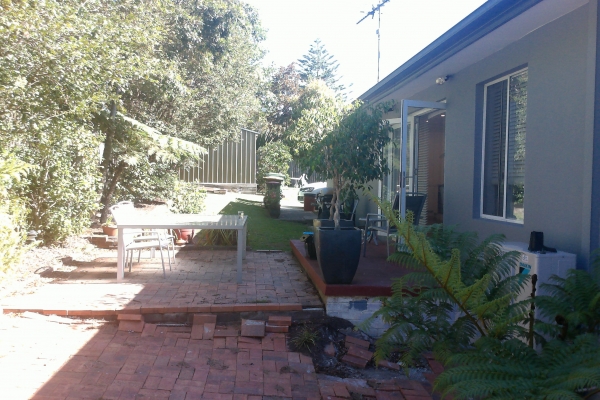 This is a perfect example of how to transform an existing unused area into a flexible outdoor living area that can be used all year round. As you can see in the 'before' photo, the area was small, unsightly, uneven & had no cover nor any room for an outdoor table.
We worked with the client & their selected landscaper who was completing new lawn, garden & timber decking for the entire property. We also staged the construction to work with another trade whilst they swapped over the existing tiled roof for a new Colorbond sheet roof. So all in all, there was a total property transformation.
We handled & took care of the required specifications & plans for the Complying Development approval which was required for the construction.
The design allowed for the louvers to run North/South so gain as much control of the natural sunlight in both Summer & Winter. This way our clients can control the sun in not only the outdoor living area but the interior of the residence.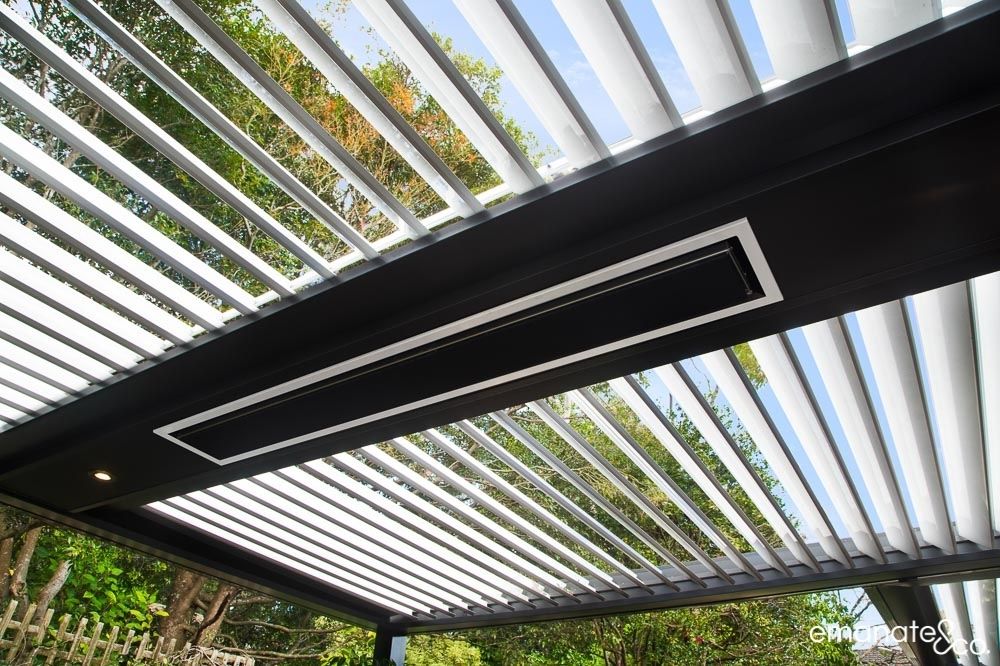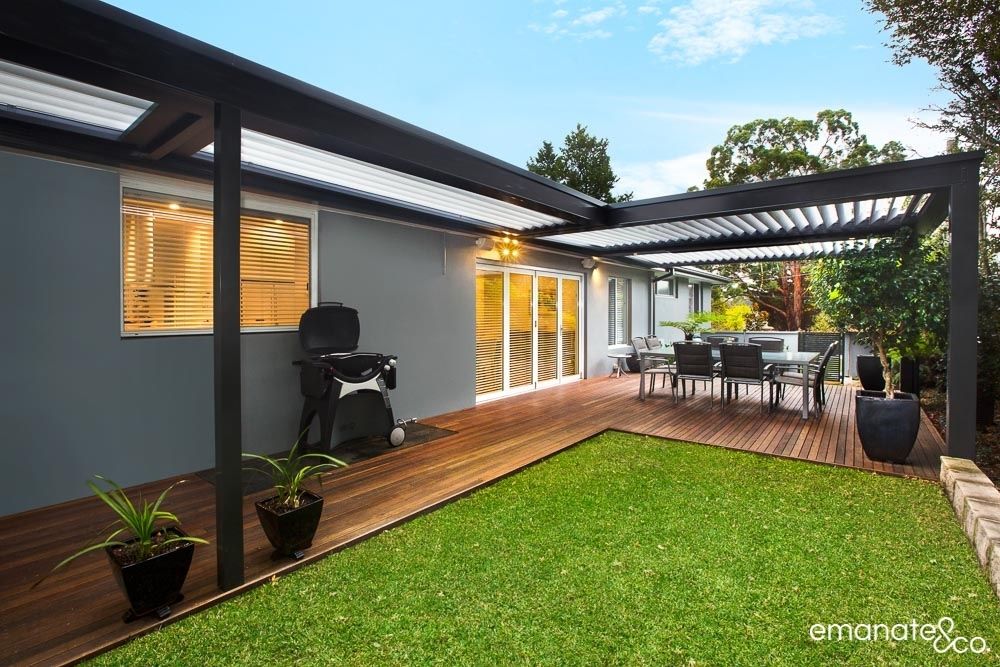 Specifications:
Flat 'Eclipse' aluminium louvers powder coated "Pearl White" in colour
233 x 65mm Colorbond perimeter frame –  "Monument" in colour
150 x 150mm powder coated aluminium posts
'Heatstrip' 3200W, flush mounted within internal bulkhead
Stainless steel down lights mounted within the bulkhead
Internal switch plate & remote control operation
Total Contract Price – $46,282 (GST Incl.).
NOTE: Feb 2015, note deck not included. Keep in mind as times change, so do prices unfortunately. So don't rely on this pricing to be the same for the current period.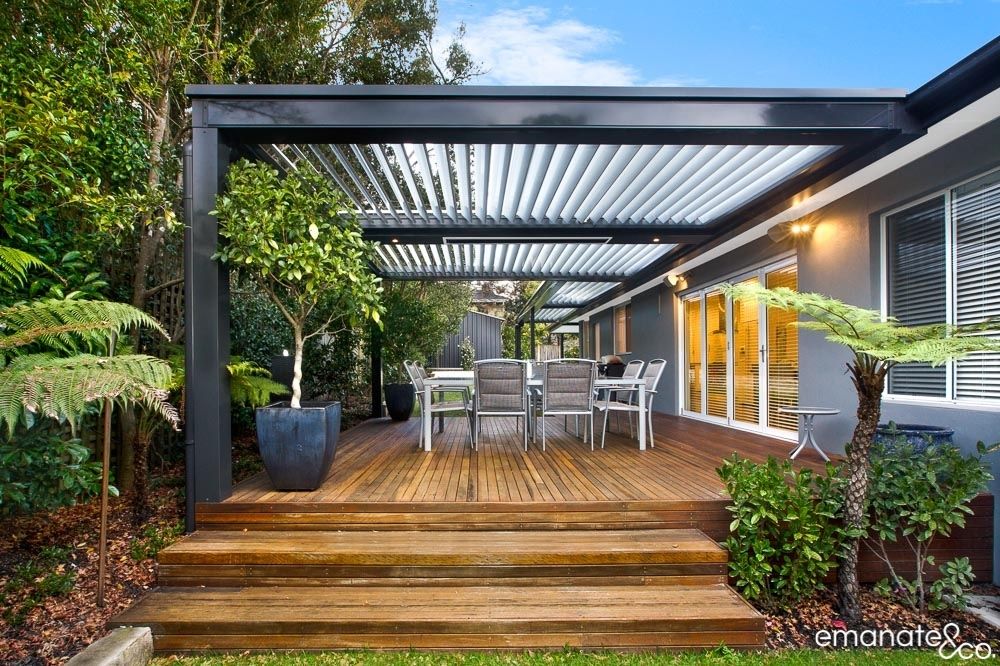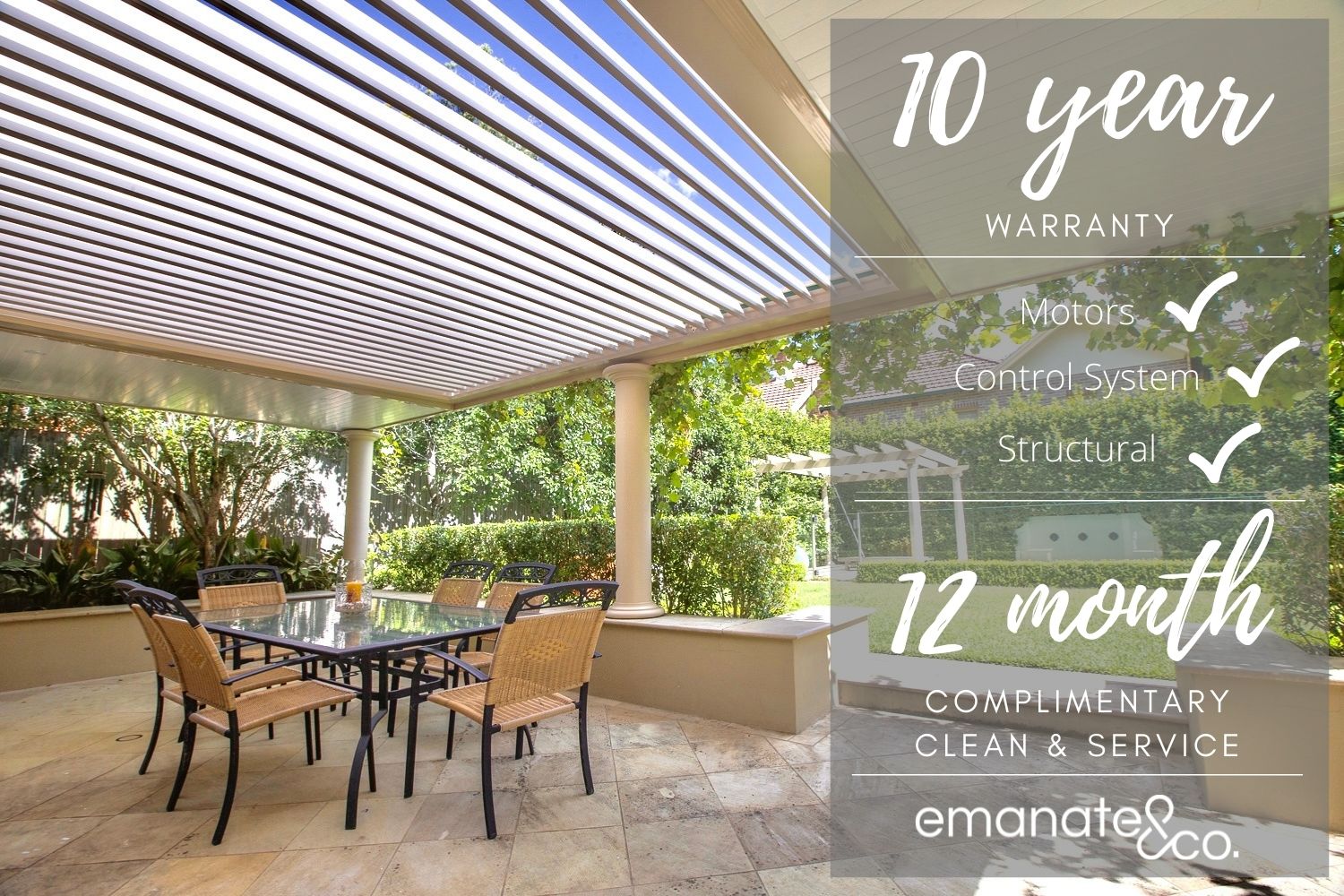 Peace of mind
Not only to we include a 10 year structural warranty on our constructions, but also a 10 year warranty on the motors & control system.
Included within our service, we will come back 12 months after the completion of the works to not only clean the louvers & guttering, but to also service the motor. This way the area will continue to look as good as new & work perfectly.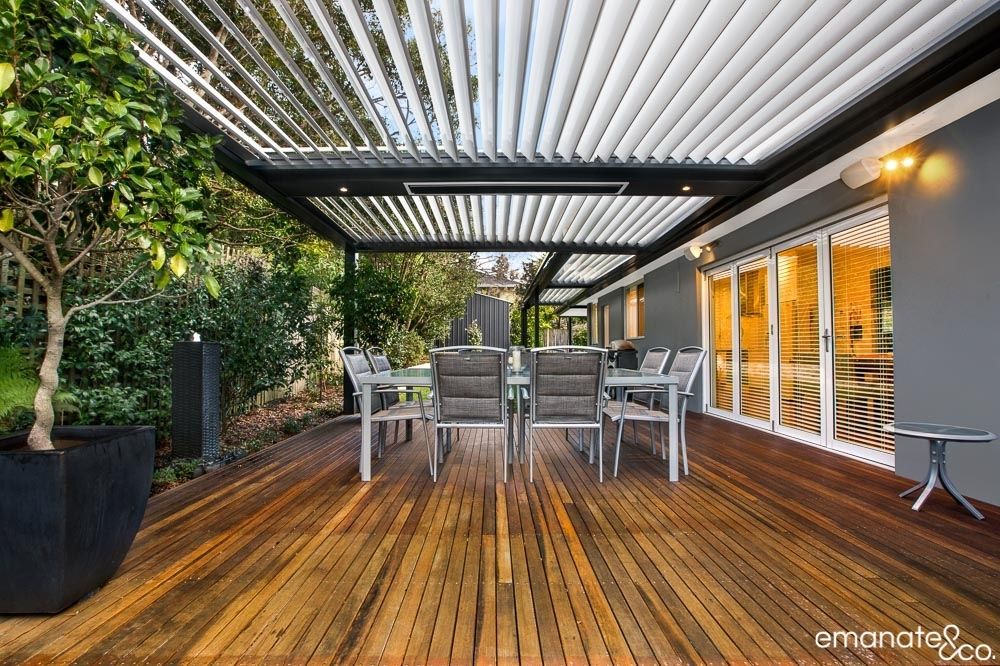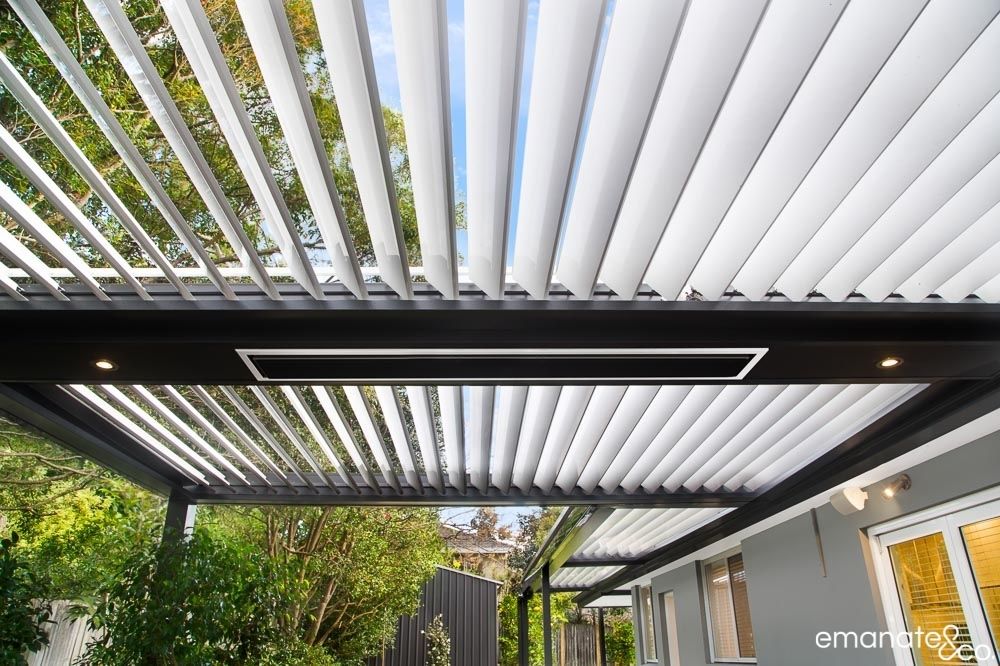 Our approach
Asking the right questions at the beginning
Digging deeper to find the right solution
Consultative, considered, creative
Focus on innovative, clever solutions
Getting the little things right
Our service
Accountable and accessible
Client first – always
No short-cuts, no stone unturned
Relentlessly responsive
Flexible, reliable, courteous
Old fashioned values, modern business
Our quality
The best materials + pride in craftsmanship = lasting value
Context sensitive – designing with a sense of place
Custom-built, unique designs
Blending the home with the outdoors
Your home. Only better.
"The entire team is highly skilled in offering assistance to ensure you achieve what you are seeking

Nigel; Abbotsford
Get in touch