The seasons have started to turn, the mornings a little more chilly but that doesn't mean you can't create an Outdoor Room or alfresco area that you can use comfortably all year round, even in Winter.
So, how do you achieve something like that?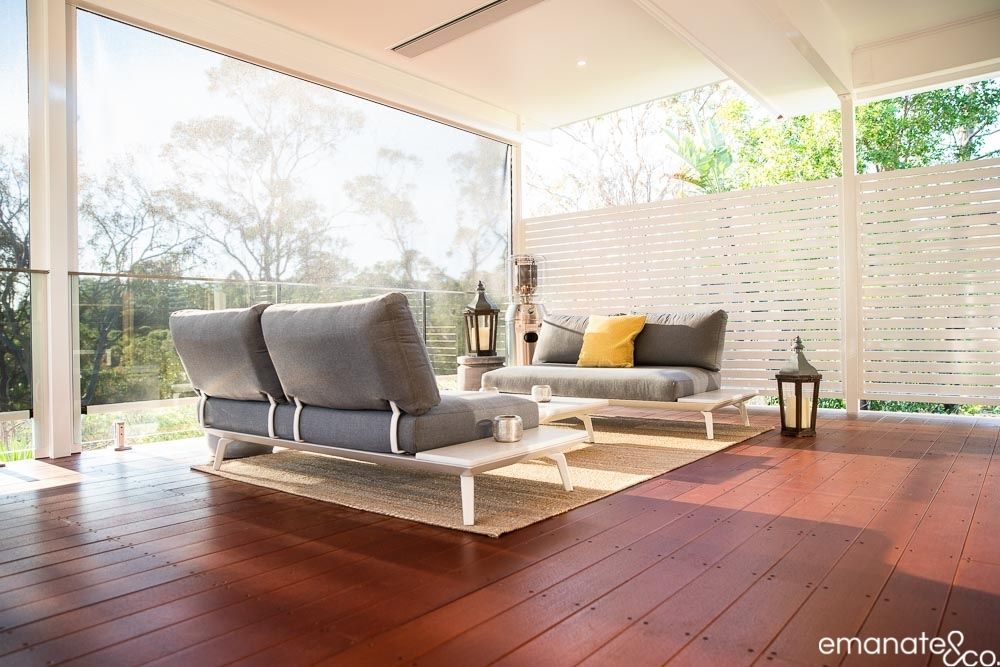 Start by selecting the right roofing materials. Each material has its own benefits but to create an Outdoor Room it also is about 'the look'.
For instance louvers or opening/closing patio covers work exceptionally well as you can control the weather but also control the natural light & they also give you that WOW factor.
On the other hand, timber lining or gyprock ceilings give you that perfect & seamless indoor/outdoor look & also enable you to sink Heatstrips into the ceiling to maintain the flush ceiling finish which people often are seeking.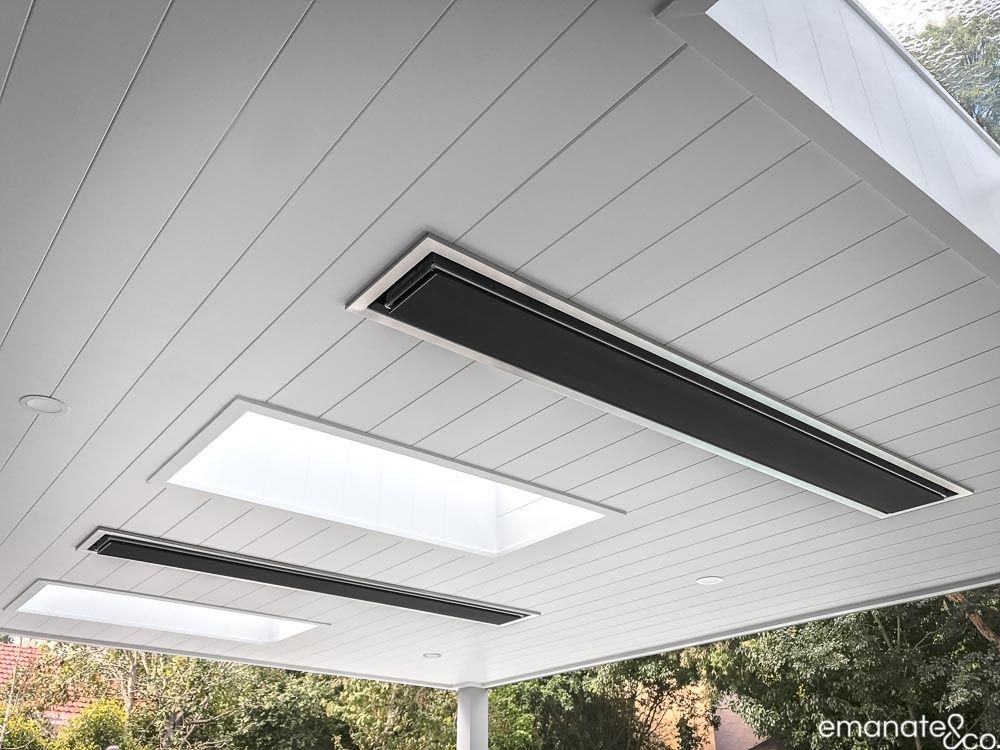 Secondly, exterior blinds enable flexibility to the area & work well in both Summer & Winter – to either block out the hot afternoon sun or keep the breeze out.
Either which way, the blinds really give you that "room" feel but so much more flexibility than glass windows/doors will. Glass is more "rigid" & doesn't allow for any flexibility to the area if your circumstances change say with weather.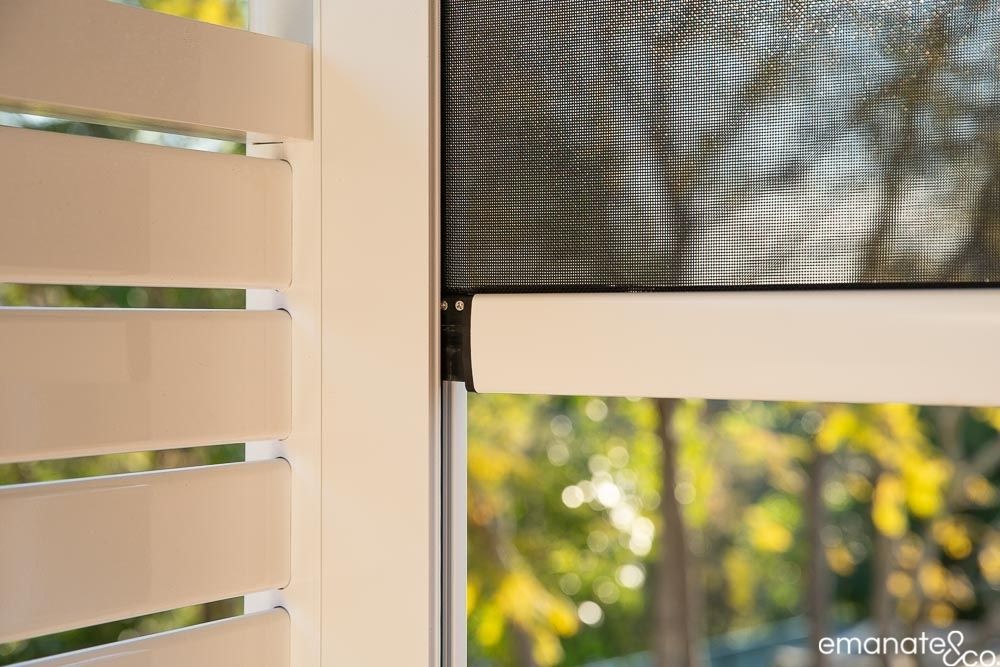 A great example of an Outdoor Room is here in Cammeray, where we used the louvered, opening/closing patio cover combined with exterior blinds, Heatstrip & downlights to enable our clients to create a cosy nook just have a quiet wine or read the Sunday paper OR open it right up to fire up the BBQ & extertain into the backyard.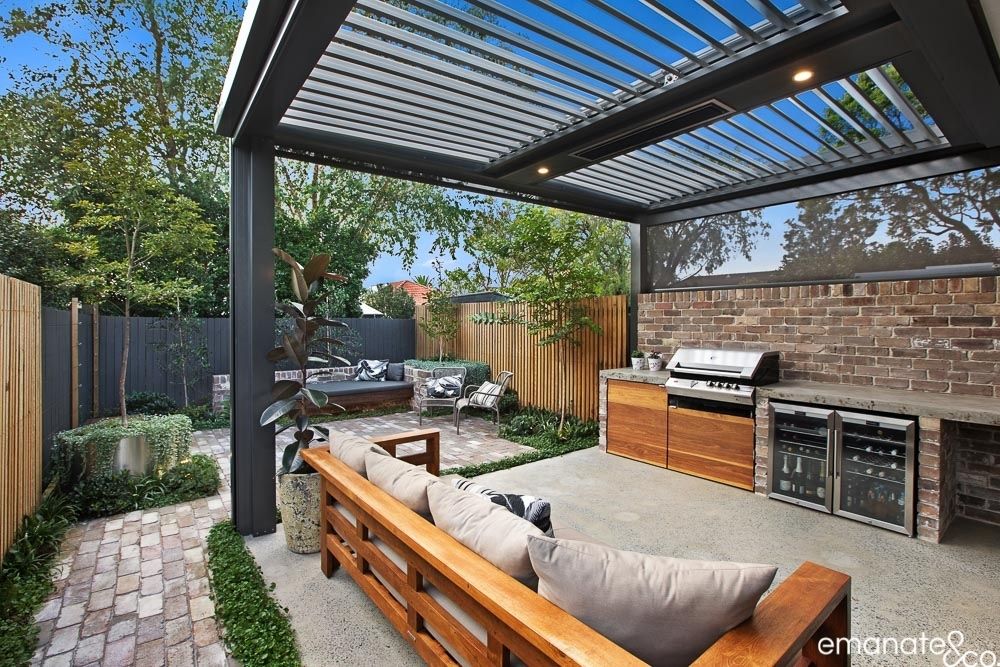 Lastly accessories make your area functional & by functional we mean an outdoor living area you can use all year round. Don't wait for the weather to be perfect – design it perfect from the beginning; this way all of your wiring can be hidden & you get a seamless finish.
Accessories can include:
LED downlights
Fans
Exterior blinds
Heatstrips
Heatstrips will let you suggle up even during Winter & work perfectly combined with exterior blinds.
A recent addition to the Heatstrip family is the 'Elegance' range which is essentially a white finish. The majority of ceiling colours is a white so this works in perfectly so the heaters don't stand out & blend into the covering.
So what do YOU take away from this?
Think strongly about "Lifestyle Accessories" to include into your patio at the beginning of your design process so you can ultimately make it more like an outdoor room.
These accessories will enable you to use the area more & give you a better ROI 
Budget accordingly.
Yes you will pay more upfront however the increased use that you will get from the area by including one or two accessories into your outdoor living area will.
Don't take a short cut now as you will pay for it further down the track. 
Give the right size
Ensure you have enough room for all of the elements you need to include – BBQ, table & chairs or may be even a separate casual seating area? Just don't cram everything in so you have to walk on top of each other or tippy toe around your guests. 
---
Let's talk about your project…
Reach out to us HERE & we can have a chat about your thoughts & dreams for your outdoor living space.