During a recent visit to Far North Queensland, where even out of Summer the weather was drastically different to what we are used to here in Sydney. At times, it was pouring with rain & then the Sun was soon after & it was very warm.
But they love their outdoors up there & why wouldn't they?? Whether it is at home or entertaining outdoors at a local restaurant or watering hole, they manage living outdoors extremely well.
I've written previously about balancing light & heat to your outdoor living area along with why we don't use polycarbonate, so feel free to look further at these to learn even more.
Whilst walking around there were a few design features that I noticed & I thought that these were relevant so you can use these on your home & still get something that looks great but works in all weather.
The use of gables in their design
Inclusion of fans
No polycarbonate roofing
They got the colours right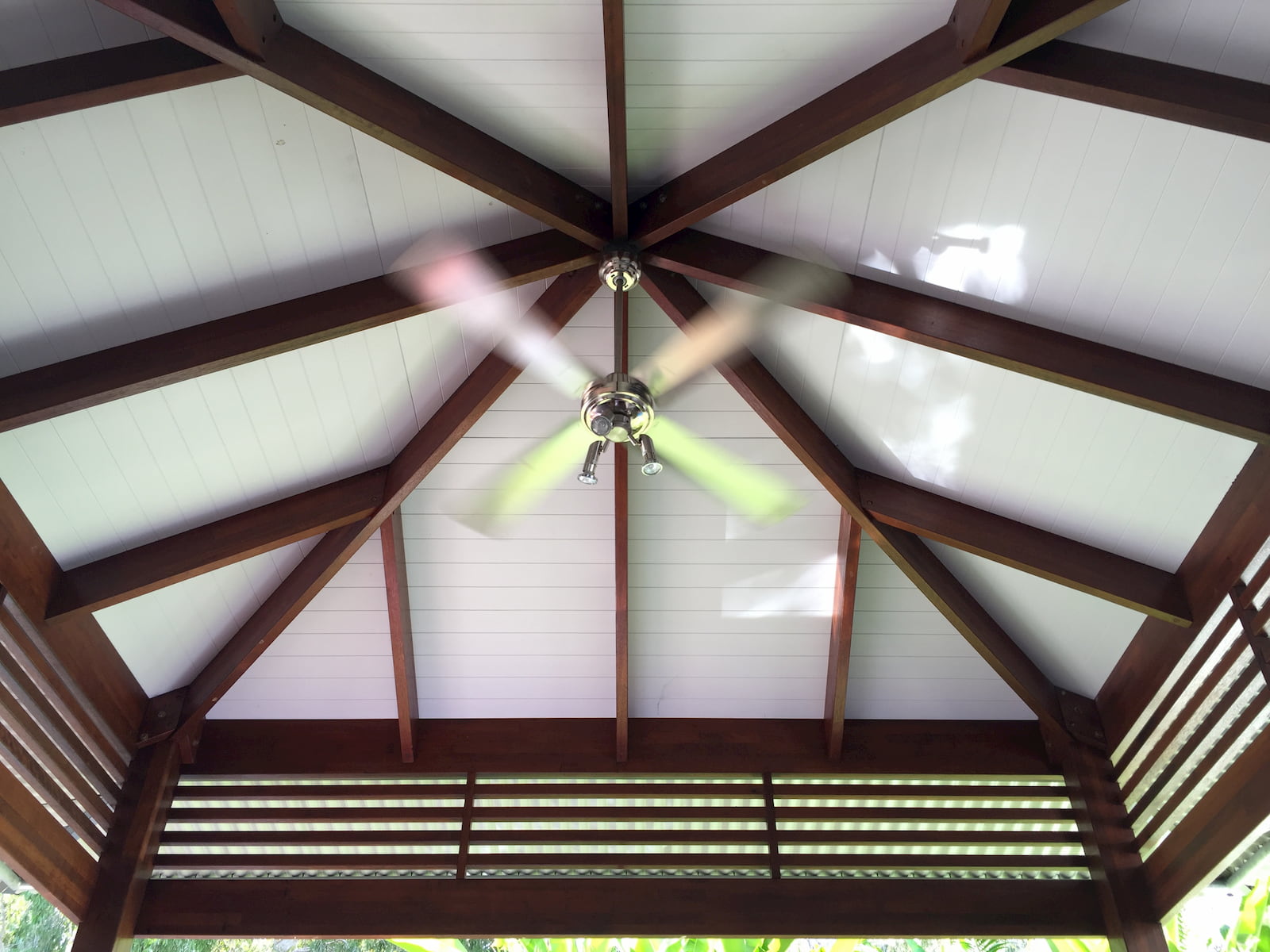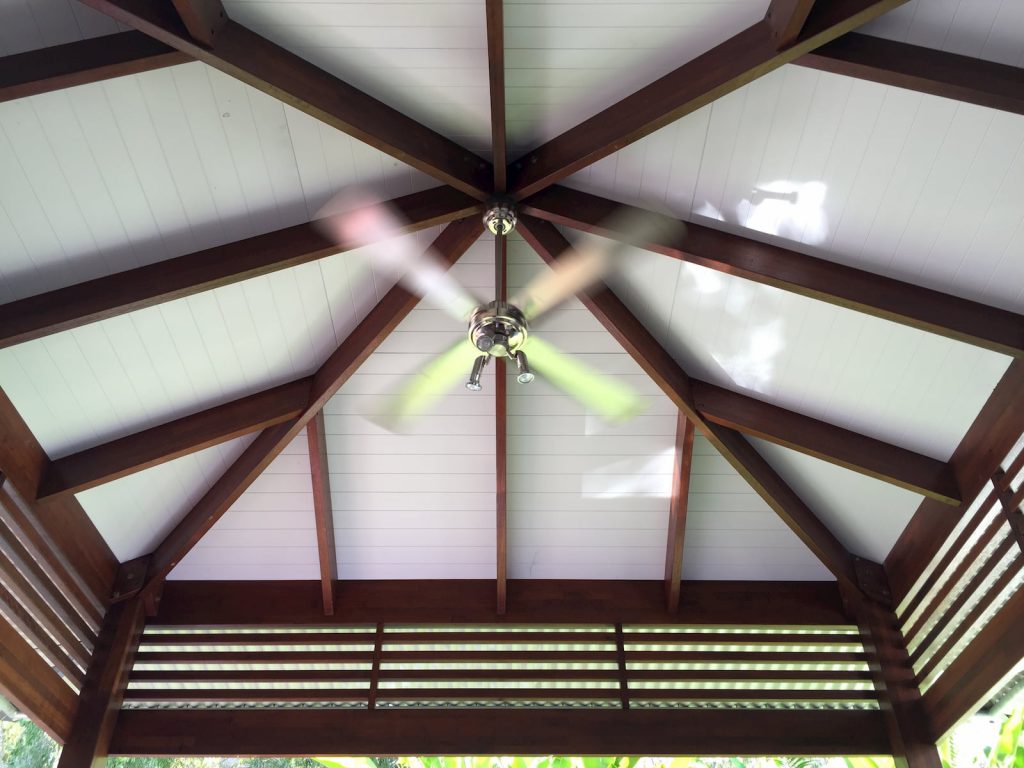 So what do these mean? Let me explain each a little further…..
The use of gables in their design
Gables help with the air flow…
How else can you get height into your outdoor living area? Don't forget about a skillion design, which can work well when coming off a double storey wall or even fixed above your existing roof line. Both give a different aesthetic appeal to a gable but can still work well to let the air flow.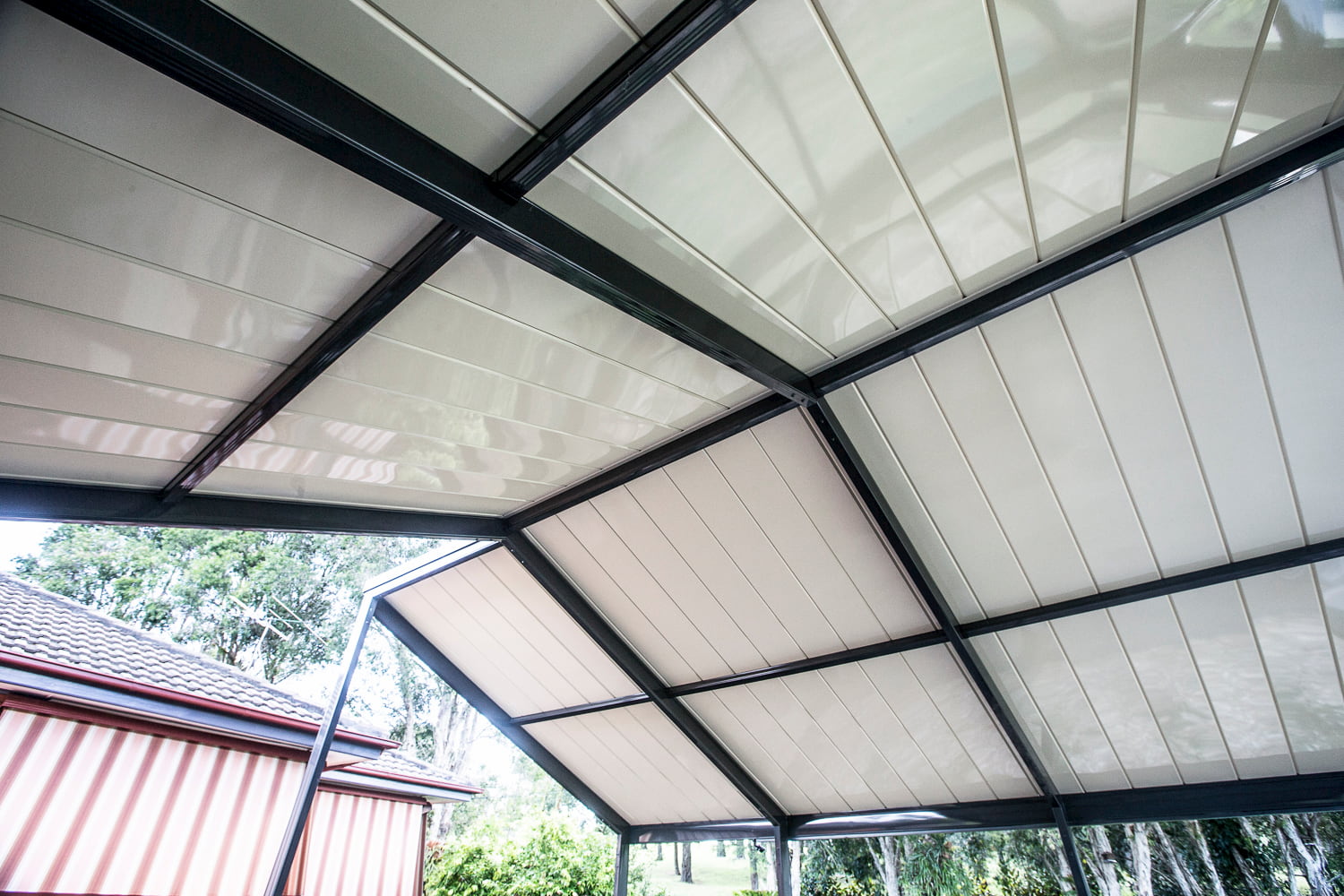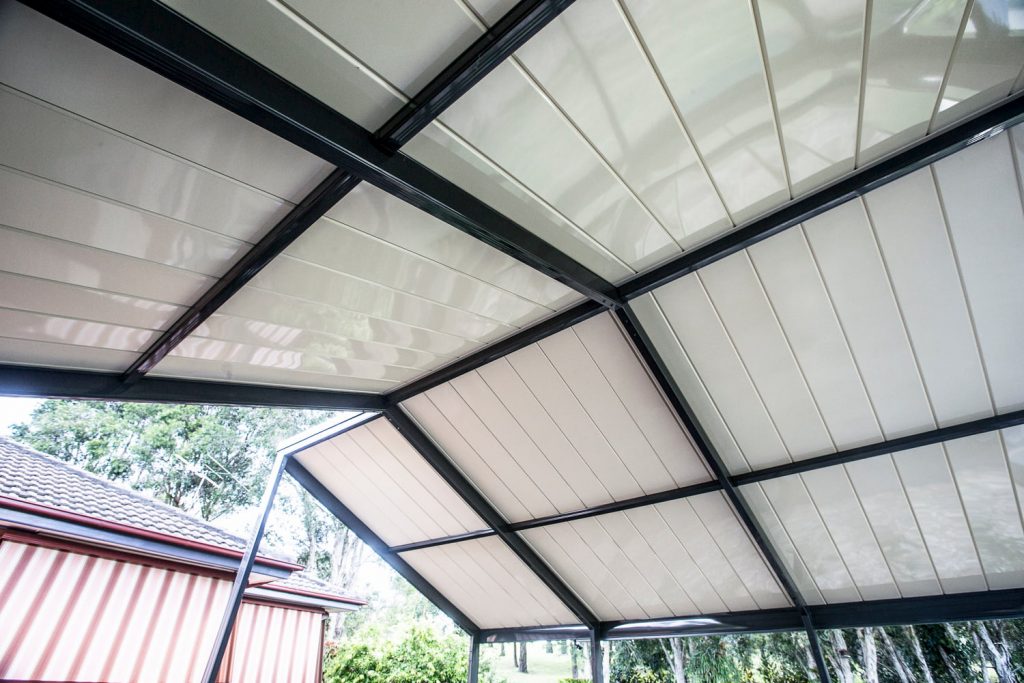 Inclusion of fans
Accessories are so important to a great outdoor living area & are something that we get our clients to think about early in their design. Most people forget about these & end up trying to retrofit things on which can sometimes get a little messy.
Whether it is fans to help circulate the air or outdoor blinds, exterior heaters, lighting – all will help to give your outdoor living area, deck or patio cover flexibility so you can use it all year round.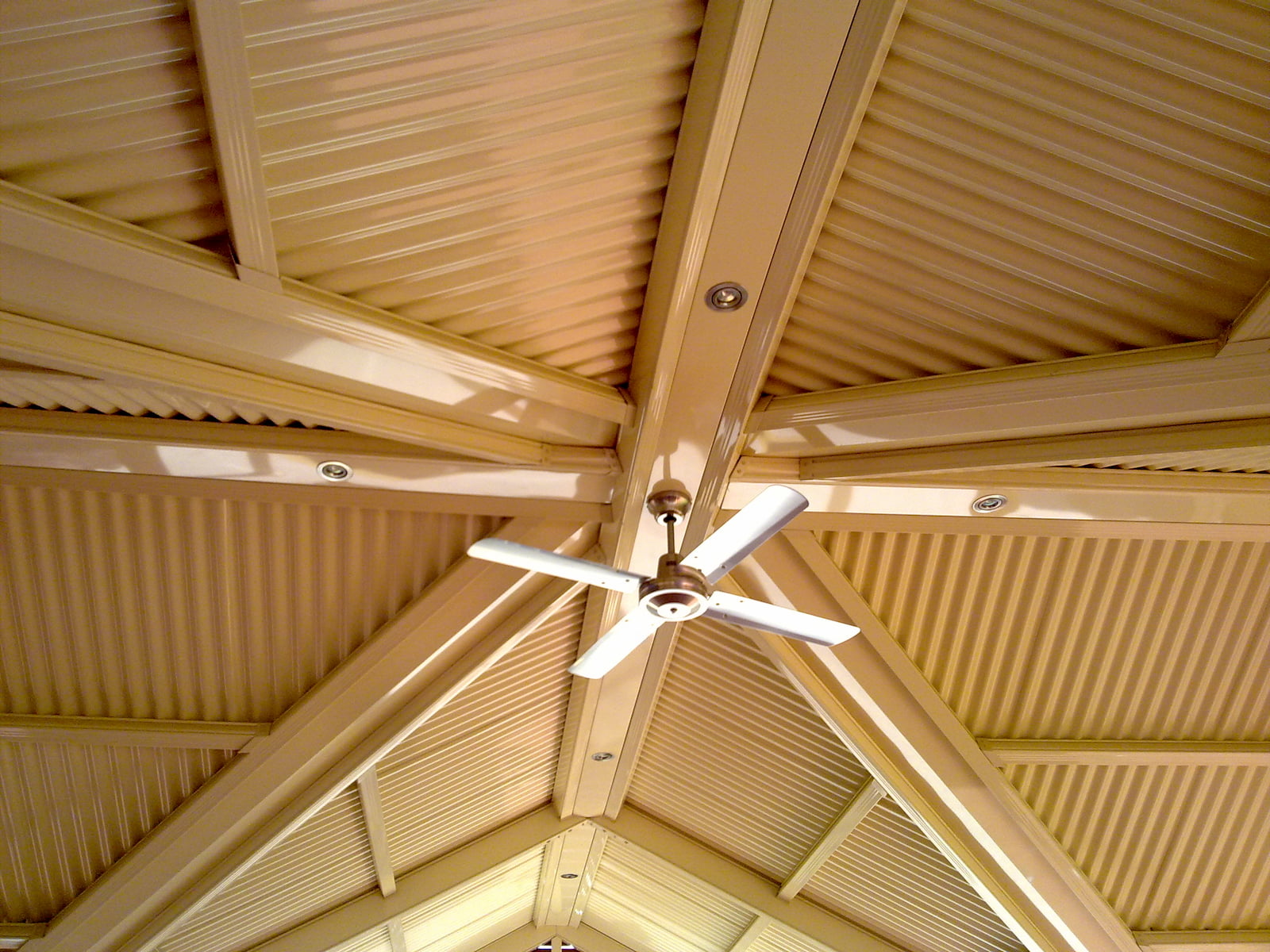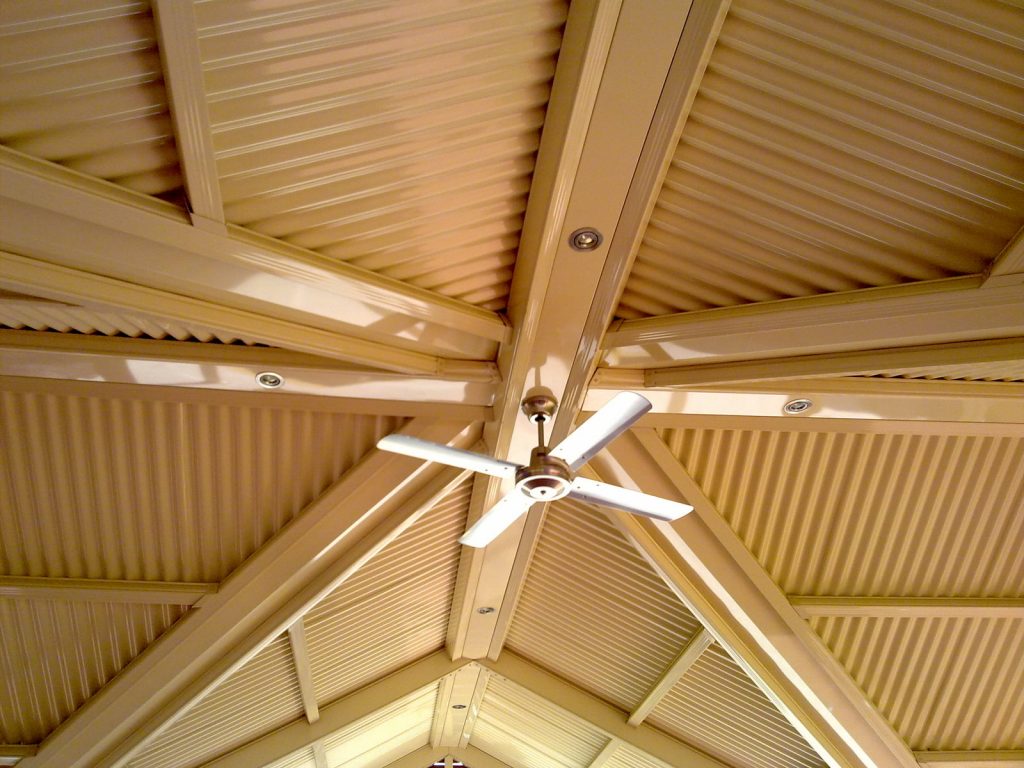 No polycarbonate roofing
Remember the rule of thumb – the more natural light you let in the more heat will follow.
Read more about this in our previous article.
They got the colours right
Think about your ceiling colours for your patio cover. To get that flow from the indoors to the outside a light coloured ceiling works well.
Light colours will also help reflect in natural light & not make the area too top heavy.
You can have a feature piece or colour, so with your frame work/beams, but don't make this too overpowering.