One of the things that I get our clients to think about early in the process when they are designing their outdoor living area is to answer the following questions:
How do they entertain outside?
Or even flip that around – how would they like to entertain outside?
How many people will come over?
Where will the barbecue go?
But it all comes back to "How big would you like your table to be?"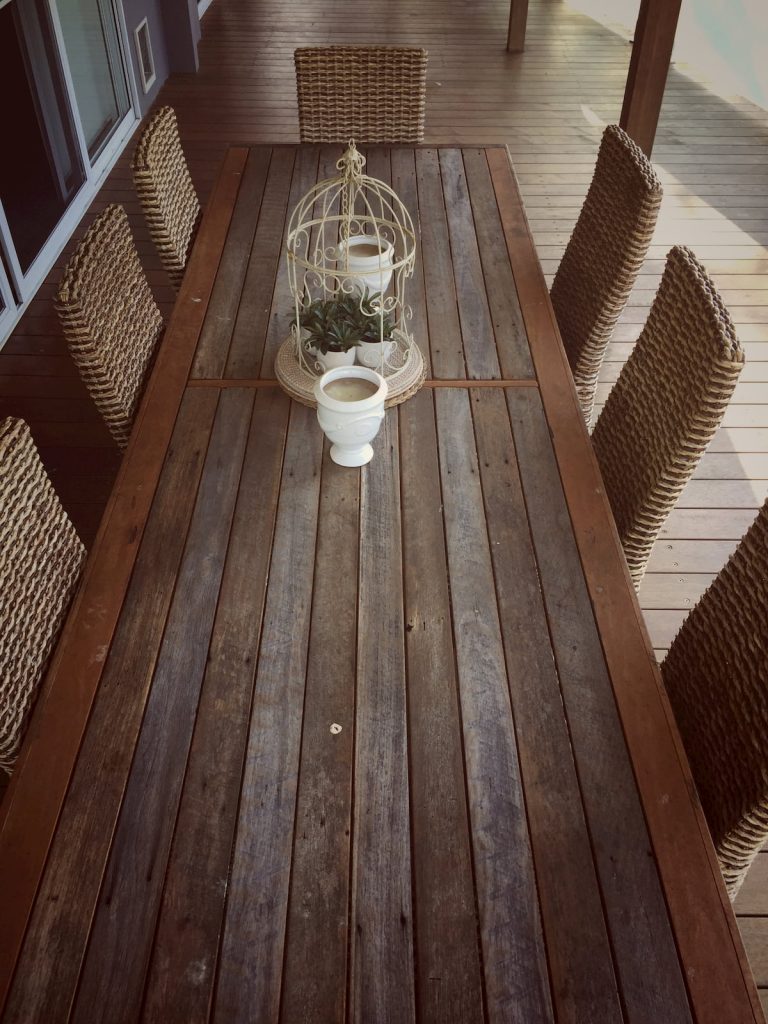 If you start with these questions early in the peace it'll give you a better outcome at the end when your outdoor entertaining area is completed.
Why? It will get you to maximize the space, not be on top of one another & ideally give you 'flow' for the area.
What's flow? Flow means that the area is easy to use. You don't have to move like a zig zag to get from the inside kitchen to the outside BBQ.
So start with the end in mind, and this is important because with an outdoor living area you don't want to be confined by your space. It should be inviting & usable.
When you go and shop for tables and chairs, more often than not you'll see that the chairs are pushed in – it can give you a deceptive impression that maybe you could fit a bigger table than you actually can, or even try to throw the outdoor lounge in as well.
Pull the chairs out, then allow another meter around the chairs. You'll find that the space can fill up quickly. So when designing if you have the opportunity to even grab another 500mm or a meter of space, the benefits in the end far outweigh the initial costs.
Even better, plan it all out on the lawn. Use the hose to create the outline of the deck or patio cover. Then bring out the pot plans to mark the table corner or where the BBQ will go. This will get you a better visualization of your entertaining space.
Is it starting take shape? Now add some friends or family mingling at the barbecue, kids will be running around – so you don't wanna be on top of each other. Don't forget the path from the back door to the pool or stairs.
So if you think about the end in mind early this will give you more space at the end of the day.
So what next?
Meet with us in the display for a private consultation – book here.