Don't make these mistakes with your deck
Often the deck or external floor can be a last minute thing that people almost 'just throw on' as an after thought. But it won't be for a couple of years that the issues will start to arise.
"But it's just a deck"
"The builder will know what he's doing.."
So what can go wrong?
It will gradually happen over time & you won't even know it's happening. It could be just a low decking board, or even worse the framing underneath that holds it all up.
Then one day you will be sitting there & the chair will go through the floor or your foot will go through the boards! Or it could be even worse, with a catastrophic structural failure.
Not what you want.
Do you need an approval?
We get asked this question ever day of the week & generally speaking approximately 80-90% of our constructions require some kind of an approval. This could be Complying Development (CDC) or a Development Application (DA).
Often we find that people simply get the wrong advice & don't do their homework – most of the time they simply look at, or are told that they only need to comply with one area; being that the construction must not have an area of more than 25m2 which is incorrect.
There are 12 points of compliance to consider to obtain approval under Exempt Development whether this is for a pergola or a deck.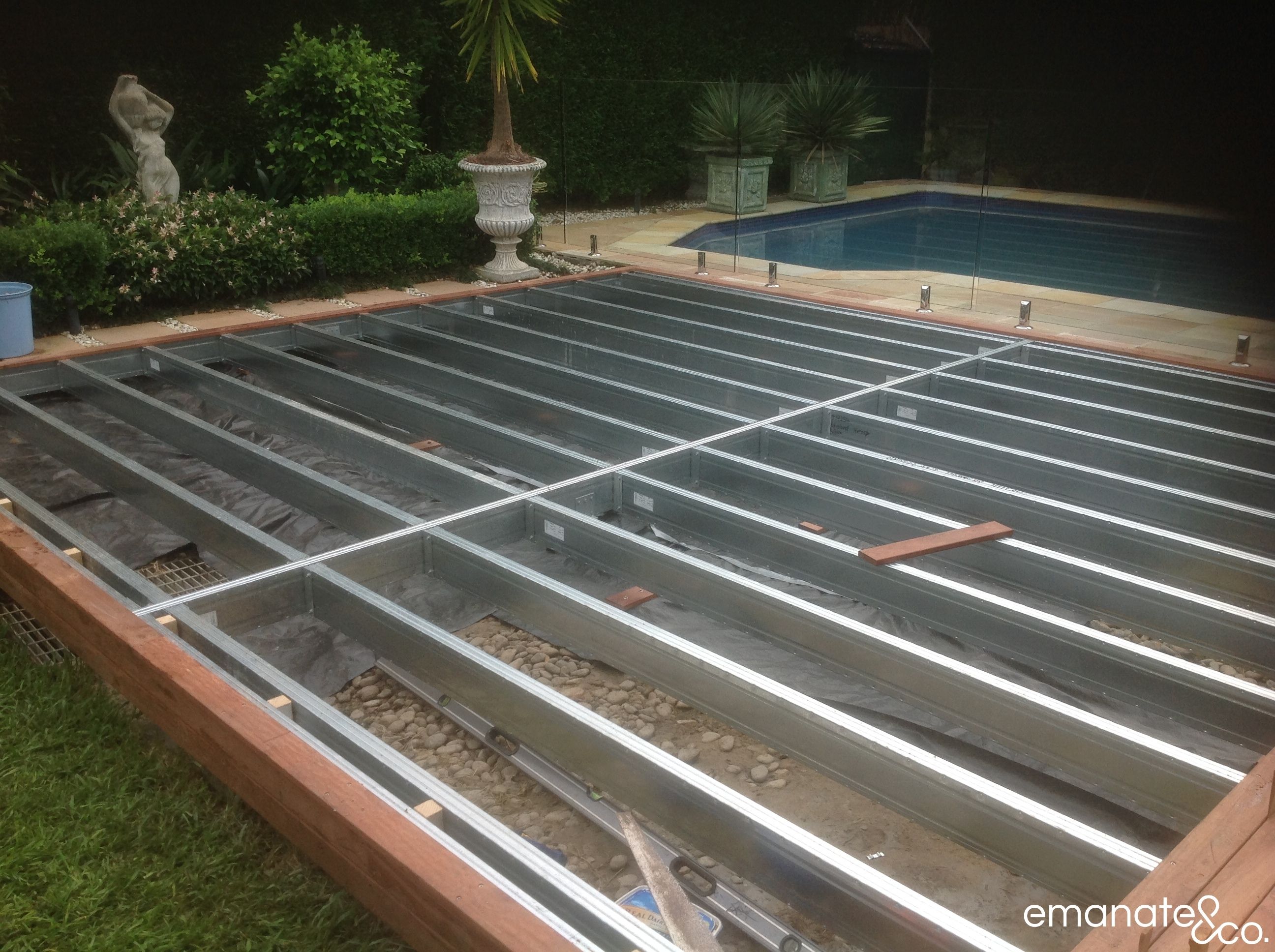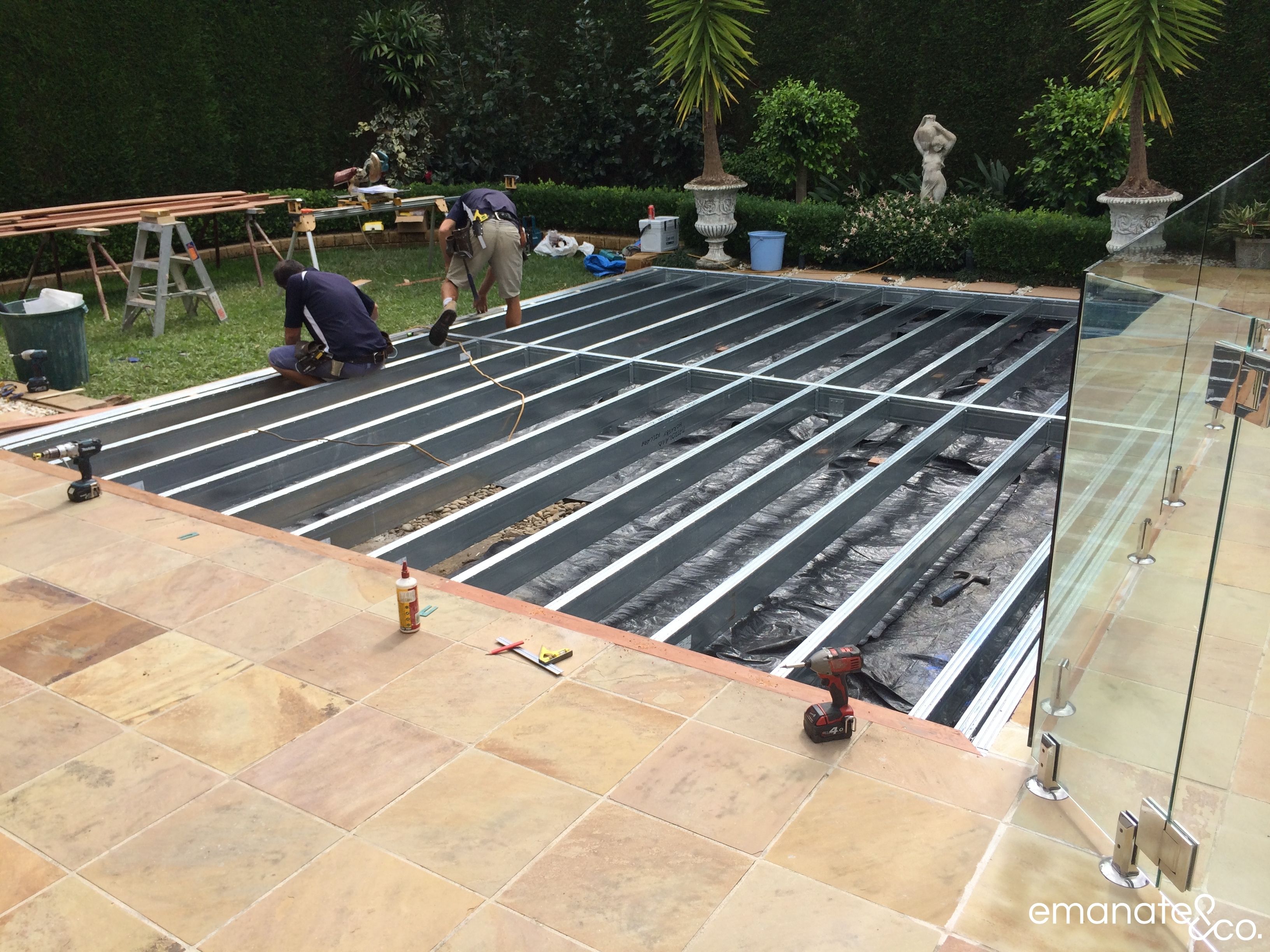 When you are building a deck low to the ground – from our perspective 'low to the ground' means anything below your knee height; it is key to get your materials right.
So start with the bits that you can't see & this is critical.
The framing under the boards & along with the piers that go into the ground are the first steps that you can't miss.
We will always use:
Steel piers
Steel subframe
Why?
Timber is natural – it is like a sponge & will suck up the moisture, plus it needs room to breathe. Often decks that are low decking to the ground don't get any air circulation which leads to mould & fungi growing to the frame/boards on the underside which will see in time, the timber rotting.
Regardless of whether the deck is low to the ground, we always use steel piers. People & builders (yes, builders – but that's a different conversation about getting the right person for the right job) often 'set & forget', especially for the bits in the build that you can't see.
Too often, I see timber piers with dirt all around them which just leads to disaster.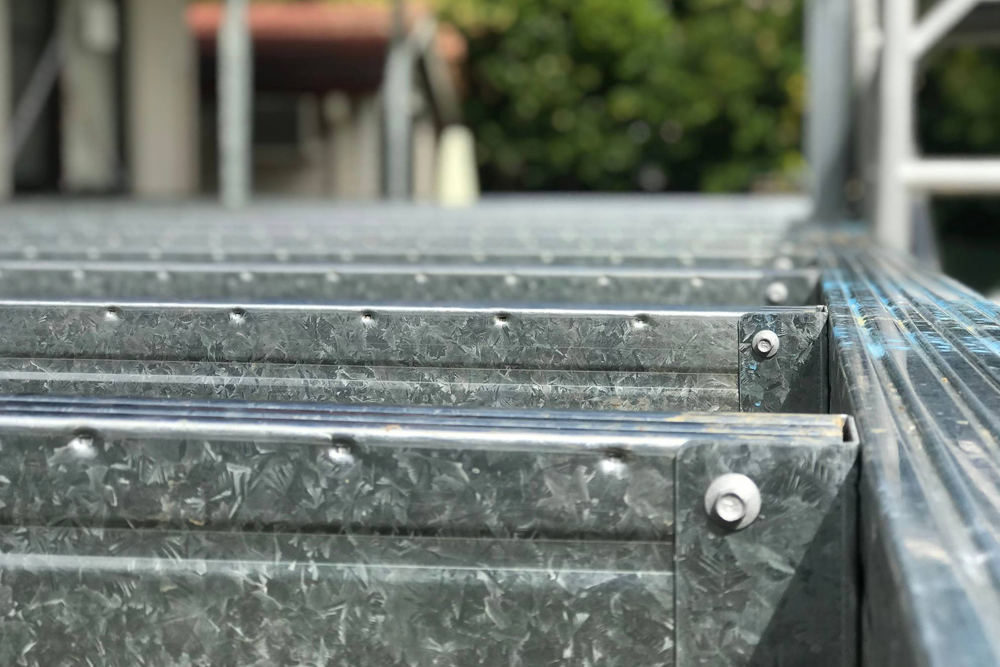 So what are your material options?
We work with 3 flooring types for our external flooring.
Hardwood Timbers
We love the warmth of timber. Hardwood comes in a variety of species & even a number of different sizes & colors.
Aluminium Decking Boards
Perfect for building in a bushfire zone.
Tiles
Probably the closest material you can get to 'maintenance free' & a product where you can get the flow from the inside to the outdoor alfresco area.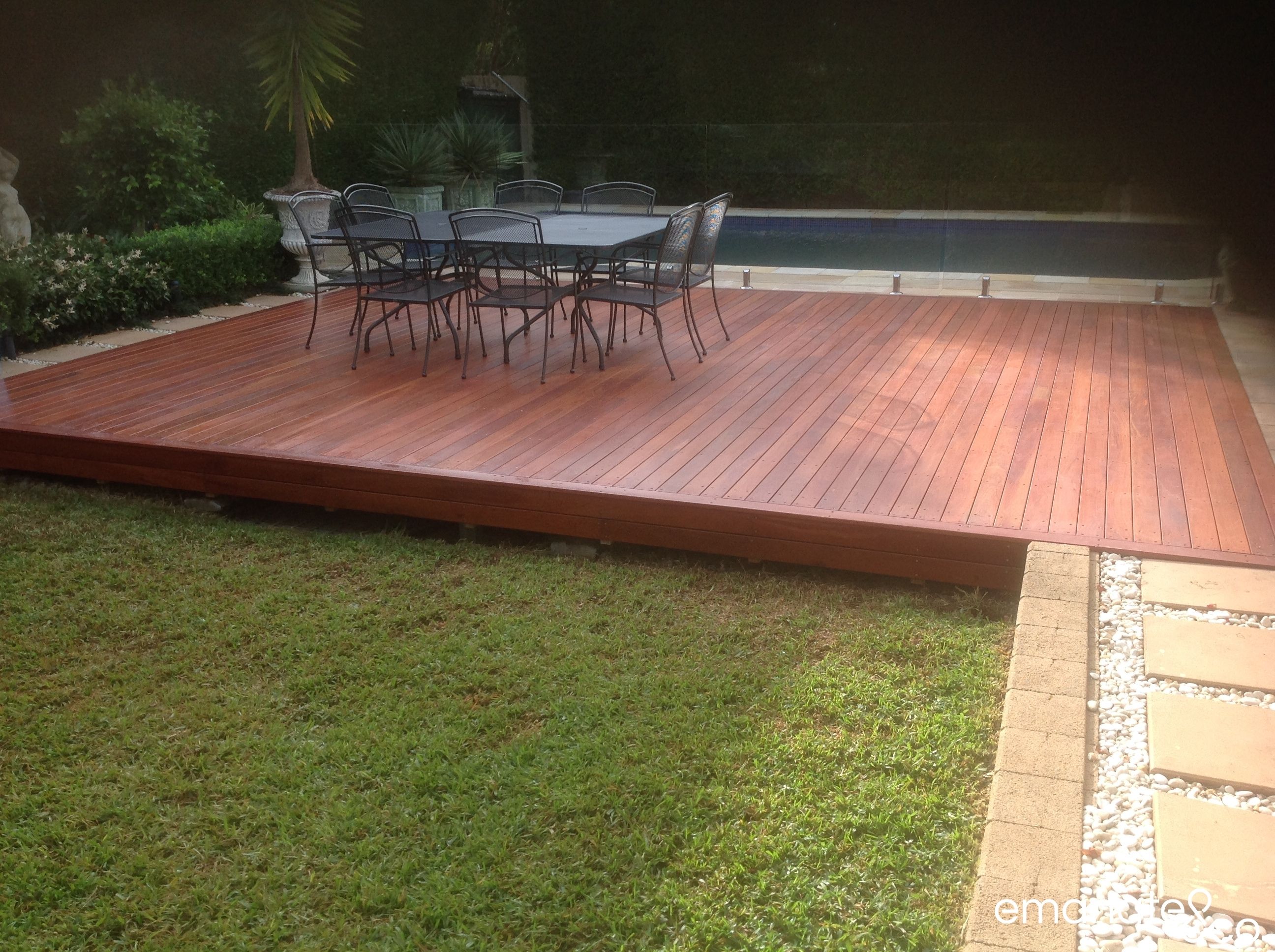 Our approach
Asking the right questions at the beginning
Digging deeper to find the right solution
Consultative, considered, creative
Focus on innovative, clever solutions
Getting the little things right
Our service
Accountable and accessible
Client first – always
No short-cuts, no stone unturned
Relentlessly responsive
Flexible, reliable, courteous
Old fashioned values, modern business
Our quality
The best materials + pride in craftsmanship = lasting value
Context sensitive – designing with a sense of place
Custom-built, unique designs
Blending the home with the outdoors
Your home. Only better.
"It is well worth paying for a quality outcome delivered by a quality team

Craig; West Pymble
Get in touch