Designer/Engineer/Draftsman/Town Planner/Builder – who do you need?
Or even the baker or candlestick maker??Who does what? In what order? When?
Who speaks to who? Who does what first?
In some cases we could have over a dozen different people involved on the one job. 
Draftsman

Town Planner

Certifier

Engineer

Concretor

Painter

Electrician

Tiler

Plaster

Plumber

Steel fabricator

And the list goes on
There is a sequence that these people need to work in & in some cases they even use their own language.
"We Apply to Outdoor Rooms the architectural-style thinking
that uncovers your need & your tastes...
then get the details right...
Language? I'm not talking Spanish, I'm talking lingo or even technical terminology. Think of how Doctors/specialists communicate to each other – you almost need a translator with you. And it is the same in construction.
"If we can get the LVL to connect to the flange via the M12"
Translated this basically means: Connect that bit of timber to that bit of steel via that bolt. 
Easy, now do that across something like 12 different trades & professionals over a six month period.
Essentially there is a recipe or a process to work through to achieve your desired result when building your Alfresco Outdoor Room.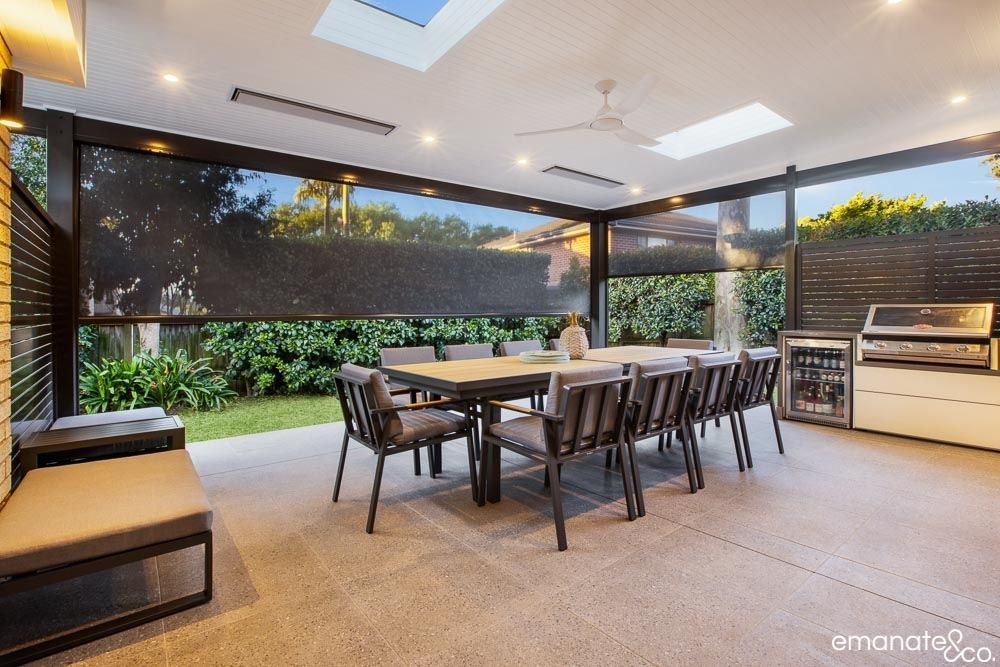 You've taken the leap, discussed it amongst yourselves & pushed the GO button.
You've reached out to that local draftsman you saw up the road who said that he can "knock you up some plans" for that new deck of yours. 
Easy. Done and now the ball is rolling. You feel good. You can almost picture yourself out there right now. The drinks are cold, the faint aroma of the BBQ from your outdoor kitchen drifts over.
He visits & makes mention that the bit of bush behind your back fence 'could' be an issue, so "you might want to look into that." But in the meantime he can start to draw up something.
The fingers start typing away into Google. Bushfire Zone, Deck in bush, Bushfire Report.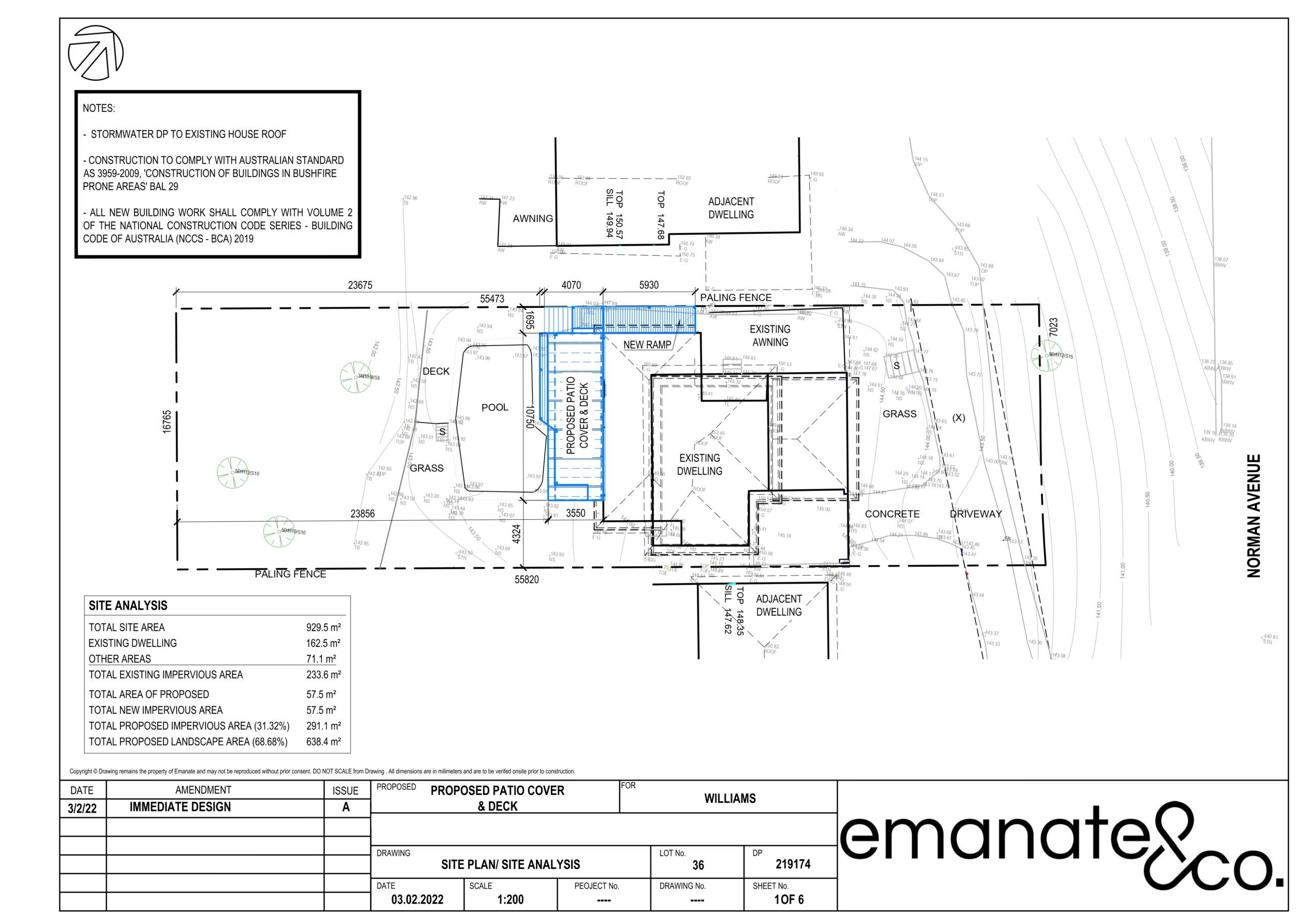 It just comes back with so much jargon that you start looking for the box of Panadol.
Bingo! Bushfire consultant. Done – booked & paid for. That will do the trick.
But that payment was just for the site visit. They can't give you an assessment until they see the plans, so you call back the draftsman who then advises that he can't finish the plans until he knows the BAL.
The what? Bushfire Attack Level.
Meanwhile, your friend's cousin who you met last week at your Sisters engagement party & said he was a builder, just called & said he could pop around this afternoon sometime on his way home "may be around 3pm?"
Maybe? 
3pm?
But that's when I've got school pick up & then the kids piano lessons. 
Anyway, he drops in mid family dinner at 6pm with a tape in hand & the first thing he asks for is the plans. But they haven't arrived yet from the draftsman. 
Almost instantaneously he starts firing off questions…
Why are the boards running this way?

You can't put a pier here, why has he done that?

Why haven't you put a roof on it?

What material were you thinking of using there?

What RL are you starting from?




(Internal note: Must include the RL on the plan.




Internal note number 2: Find out whats an RL!)

Why don't you knock that wall out & put a door in there?

I can't do that there?
And on and on, and on it seems to go. 
Where's that Panadol?
Three weeks late & after what seems like 15 chase up phone calls, the first draft of the plans have arrived from the draftsman. 
The deck was smaller than you thought you discussed & the stairs are in the wrong position. 
And there's no RL's on them anywhere!
The frustration is building faster. 
Let's skip a few chapters forward….
Two designs and a builder later they have ended up with the Development Consent. (This is the document from council that gives you the big tick)
However, they essentially don't believe it's what they want. They still seem to have more questions than answers. 
This isn't a story. This is an actual recount of a client of ours. 
The worst part is that I could tell you different variations on this theme until the cows come home. 
The worst part about it was not only how much money they spent for essentially no result
Enter stage left – this is the bit where we walked into the picture. 
We took them back a few steps with a few simple questions.
What did THEY want?
What was really important to them to include in the area?
"First class experience. A genuine one stop shop for outdoor spaces. Concept through design, planning approval and construction, there was a genuine never too hard attitude from the team at Emanate. Cannot recommend highly enough.
- Andy Williams; Thornleigh
Essentially, these are the four areas that we worked through together:
Design:


Are they looking to build the Opera House in their backyard?

Construction:


Is it possible to build the Opera House in their backyard?

Approval:


Can we get the council to approve the Opera House in their backyard?

Budget:


The Opera House wasn't cheap to build. Does their budget match the reality?
If we get a cross against any one of these four, we need to address it. Do they really need the Opera House or were they thinking this as this is all they really know of?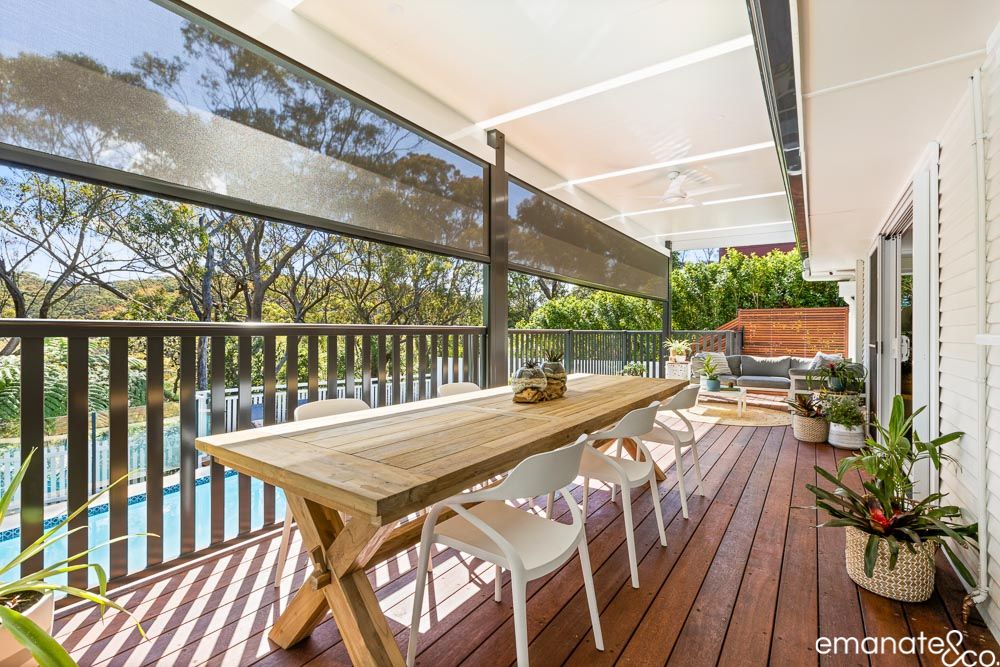 To go back to the beginning, you need all of these people – Designer/Engineer/Draftsman/Town Planner/Builder.
But unless you know how they link together, unless you know what the next person is looking for or what they need…what you think you are going to get