Alfresco Area 'brought back to life' in Gordon
We were fortunate enough to meet our new clients through a referral, as we were previously working around the corner from this home in Gordon – both owners talked on a morning walk & that's how our relationship began.
Their outdoor space was working for them but wasn't ideal.
The area had stood the test of time, but was dated & look tired. The area needed some love & needed to br brought back to life.
Essentially the concept was simple – we would maintain the same design elements to ensure that it tied back into the style of the existing residence; however with a couple of key changes.
Make the area larger
The main area was too narrow & couldn't comfortably fit the outdoor table that they wanted.

Note: For some further interesting reading, have a look at this article we've put together on 'creating the right size for your deck & patio cover'.

Sympathetically modernise the space
We brought in our colour consultant, Jenny Williams from 'Creative Style Interior Design' who worked with us & the client to develop the colour pallet for all components of the alfresco space.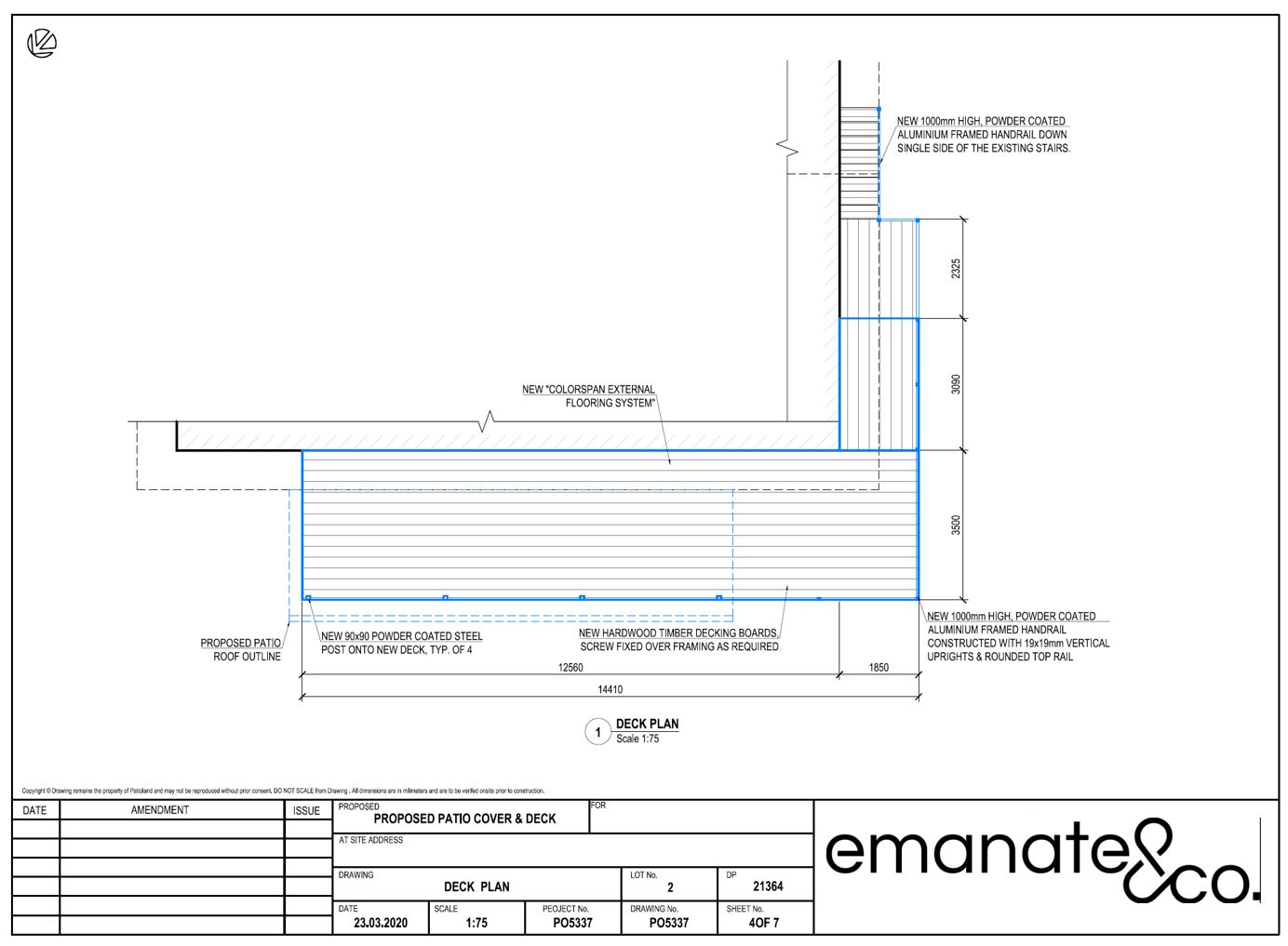 We commenced obtaining all of the relevant approvals required to commence construction. After an assessment, the proposal didn't meet the requirements for Complying Development approval, which meant that we had to obtain a Development Consent through Ku-ring gai Shire Council.
This took a little bit more time, but we handled the preparation of the Bushfire Assesment, drafting of the required plans & liaison with the council assessing officer.
---
Let's walk you through the construction in the video below…
---
Specifications:
'Colorspan External Flooring' framing system
This enabled having a clear span to the underside of the deck area & minimised deck piers.
All coloured 'Monument'
140mm wide 'spotted gum' hardwood decking timbers, oiled with 'Cutek'
Custom fabricated, powder coated aluminium balustrade
With 19 x 19mm vertical aluminium balusters & 45mm intermediate posts.
Colorbond roof sheeting, with the ceiling lined, set & painted
'Bradwood' blanket insulation fitted under the roofing sheets.
Accessorised with a series of LED downlights recessed into the ceiling
---
The End Result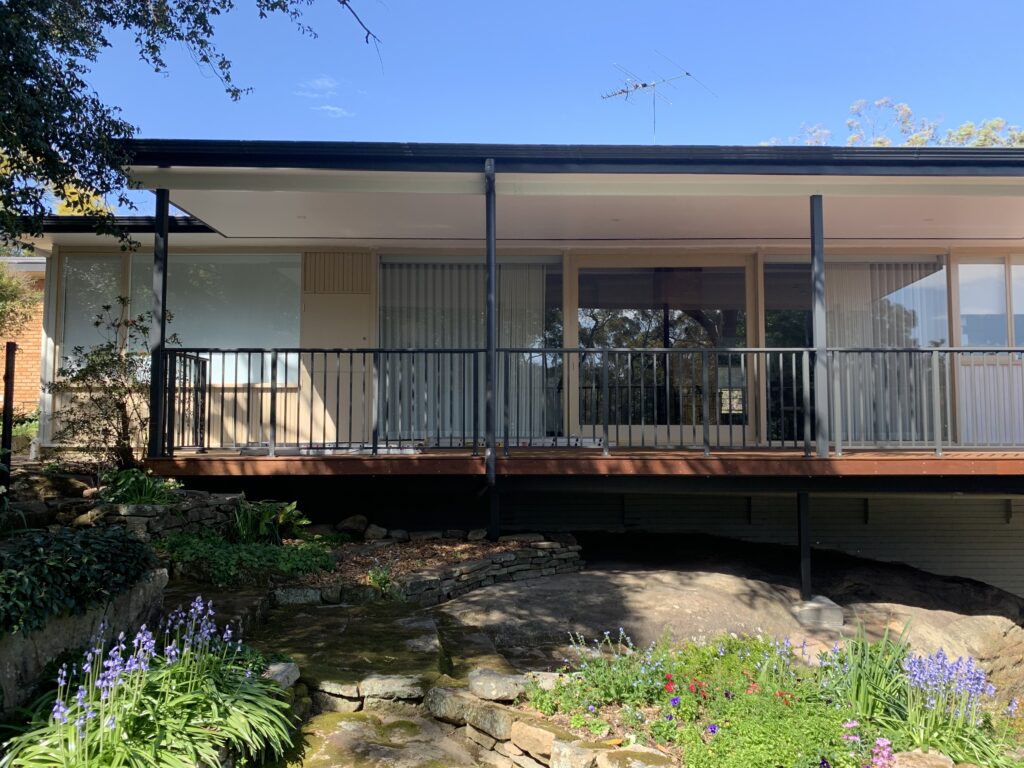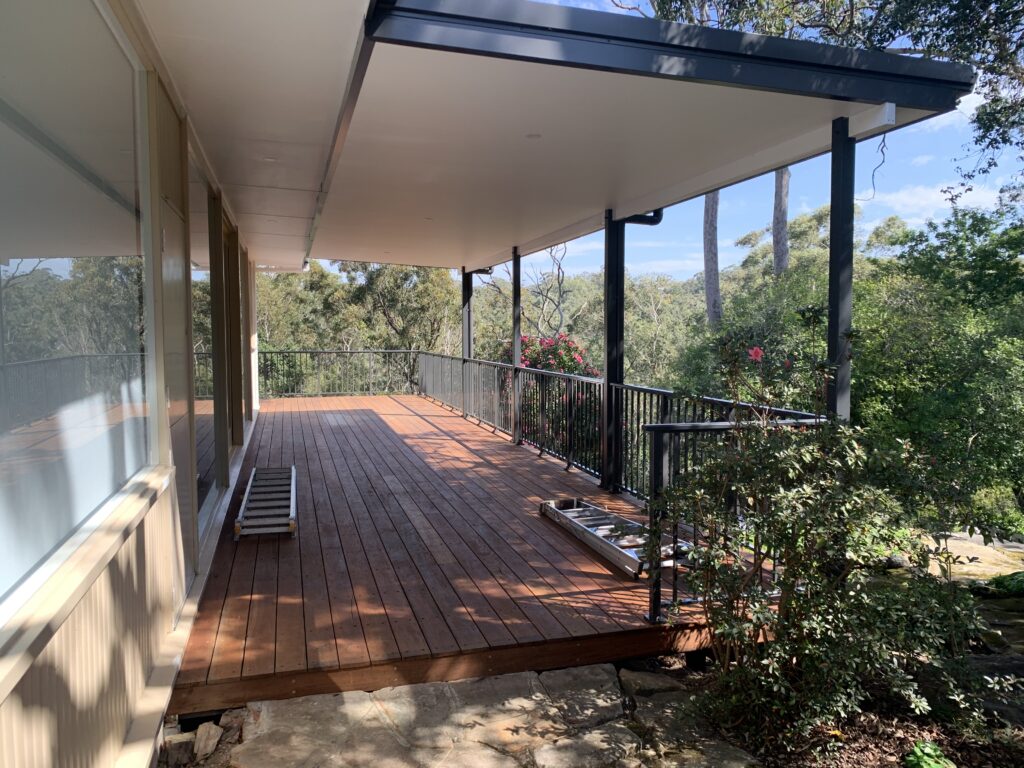 ---
How could we help you?
Are you afraid of putting your foot through your deck? or you simply don't have a deck?
Are you unable to entertain as your alfresco area is just too small?
Reach out HERE & let's talk further to see how we can help.