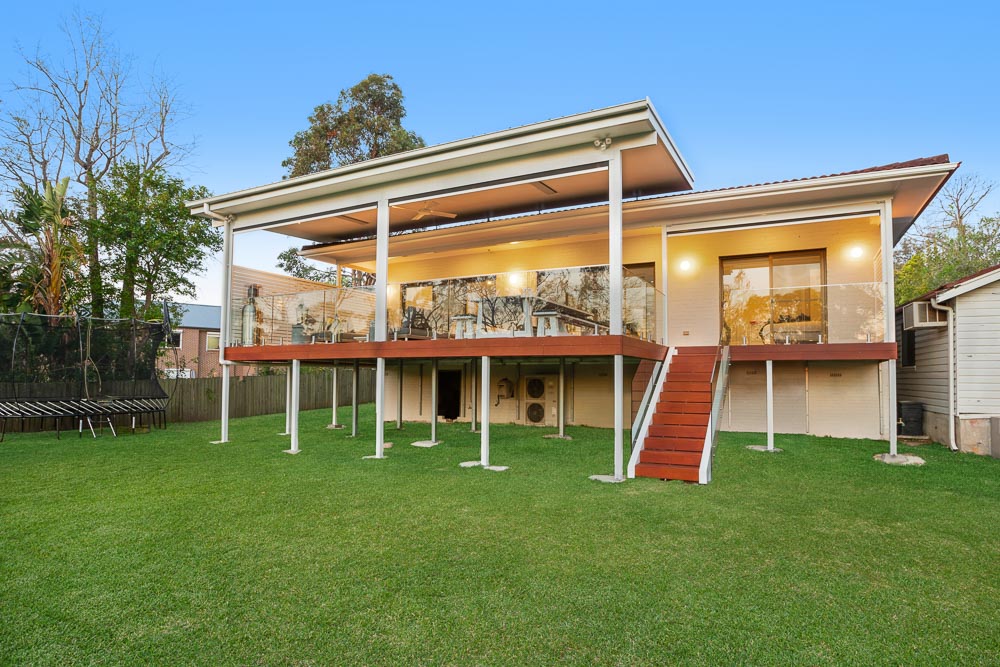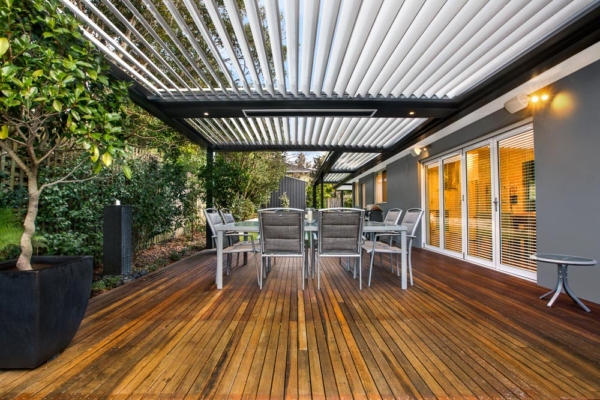 Get the best size for your deck
A common question we get asked & something that you should think carefully about especially when you are designing your deck is 'how do we get the best size for our deck?'
There would be nothing worse then once the construction is all completed saying "Yeah BUT…….I wish we made it just a little bigger". So read on to learn how to get the RIGHT sized outdoor living area for your home.
When designing a patio cover or pergola it can be a little easier, as often you are working to natural starting/finishing points of the existing house. For instance matching corners of an eave line or working over an existing deck or paved area.
Decks can be a little trickier as more often than not you are starting from a blank canvas. Where do you start & stop?
Don't guess. Start with the end in mind.
Think about the stairs & landing areas. These are the finishing areas so work backwards & consider your "flow" through the area. Start at your back door, where/how will you walk to the table setting, how will you walk to the BBQ? And then how will you access the backyard? You don't want to be tippy toeing over & through these areas.
Can I still build a deck in a bushfire zone?
You can see the bush from your back door or you've heard from 'Bill' down the road, who thinks that the street might be classed as being within a bushfire zone – so what now?
Even if you are in BAL-FZ/Flame Zone you don't need to throw the towel in, as there is a way & we've done it before.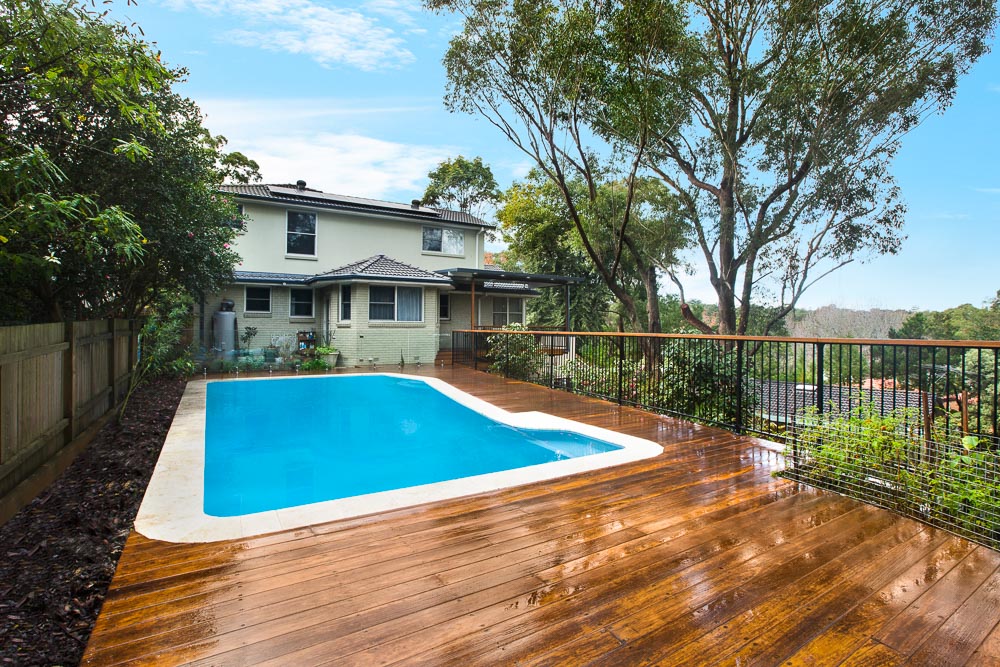 Do you need any approvals?
One of our most commonly asked questions is "Do I really need an approval for my deck?".
Most of our outdoor living area constructions do require some kind of an approval. CLICK HERE to understand your options to ensure you do it right the first time.
As individual as you are
Whether your outdoor flooring needs to extend your inside out, or your decking is the connection to the garden outside; your flooring needs to be complementary in design and safe.
Looking for new patio decks in the North Shore? We've got you covered.
What External Flooring is right for you?
From the beauty & naturalness of timber, through to tiles; there are many options to consider when selecting the cladding (the bits you walk in) for your external floor.
Ongoing Maintenance
Short of time?
Entertain on your Outdoor Floor rather than spend time bringing it upto speed.
Take advantage of our yearly maintenace program.
Strength & Durability
All of our decks start with steel piers to give you the strongest option to your deck which gives you peace of mind.
Ranging right through to the long terms durability of the 'Colorspan Exterior Flooring System' where the steel sub framing ensures an extended life span.
10 Year Structural Warranty
All of our work is backed, in writing by our 10 Year Structural Warranty which exceeds industry requirements by years.
Combined with our mutiple decades of experience, this give you the reassurance you need for your home.
We've found that the reality of composite decking boards generally doesn't live up to the perception; where they can mark, they can get hot & they don't comply with high level bushfire zones.
One of our most commonly asked questions we receive is "Do I really need council approval for my Pergola?"
CLICK HERE to understand your options to ensure you do it right the first time
How Emanate & Co Works
We'll help guide you through the process to give you a clear understanding of your material options, how your new outdoor living area will look & will take care of the approval process.
Our process is a little different & detailed but it gives you clarity of your dream & ensures no surprises.
10 year structural warranty
We take pride in our constructions. Have peace of mind with a 10 year structural warranty on all of our outdoor living constructions.
Our approach
Asking the right questions at the start.
Digging deeper to find the right solution.
Consultative, considered, creative.
Focus on innovative, clever solutions.
Getting the little things right.
Our service
Accountable and accessible
Client first – always
No short-cuts, no stone unturned
Relentlessly responsive
Flexible, reliable, courteous
Old fashioned values, modern business
Our quality
The best materials + pride in craftsmanship = lasting value
Context sensitive – designing with a sense of place
Custom-built, unique designs
Blending the home with the outdoors
Your home. Only better.
"The process from start to finish was totally professional yet friendly and was marked by good levels of communication.

Phil; Chatswood
Get in touch