If you are planning on revamping your outdoor entertaining area, or want to improve the one you already have, you need shelter so you can use the area – no matter what the weather or time of year.
Today you are spoilt for choice when it comes to the type and design of the shelter or roof you choose, including these 5 styles to inspire your project.
1. Skillion
A skillion roof is a single angled surface that is essentially higher at one end & slopes either away or back onto the house. This design works perfectly on double-story homes as it still gives you plenty of height into the structure & thus works well for natural light & airflow.
Delete the rest… too wordy, technical & moving against our target market referring to sheds & industrial buildings & cost-effectiveness. That is a more convenient and cost-effective way of sheltering your outdoor area. They also drain efficiently, so you are less likely to encounter issues if you have persistent or heavy rainfall. Inspired by rural sheds and industrial buildings, a skillion roof is also a design feature that can add some much-needed architectural style to your backyard.
2. Flat
Sometimes simple can be more effective – less can be more. For the ultimate in year-round protection, the Eclipse Opening Roof allows you to enjoy outside entertaining all year round and have an outdoor space to retreat and relax, no matter what the weather. Featuring an integrated weather control system, the roof gives you the ability to choose the right mix of sunlight, shade and ventilation to maximize your comfort. The powder-coated aluminium louvers rotate 180° for optimal comfort and can be tailor made to be integrated with other fixed roofing styles.
3. Traditional gabled roof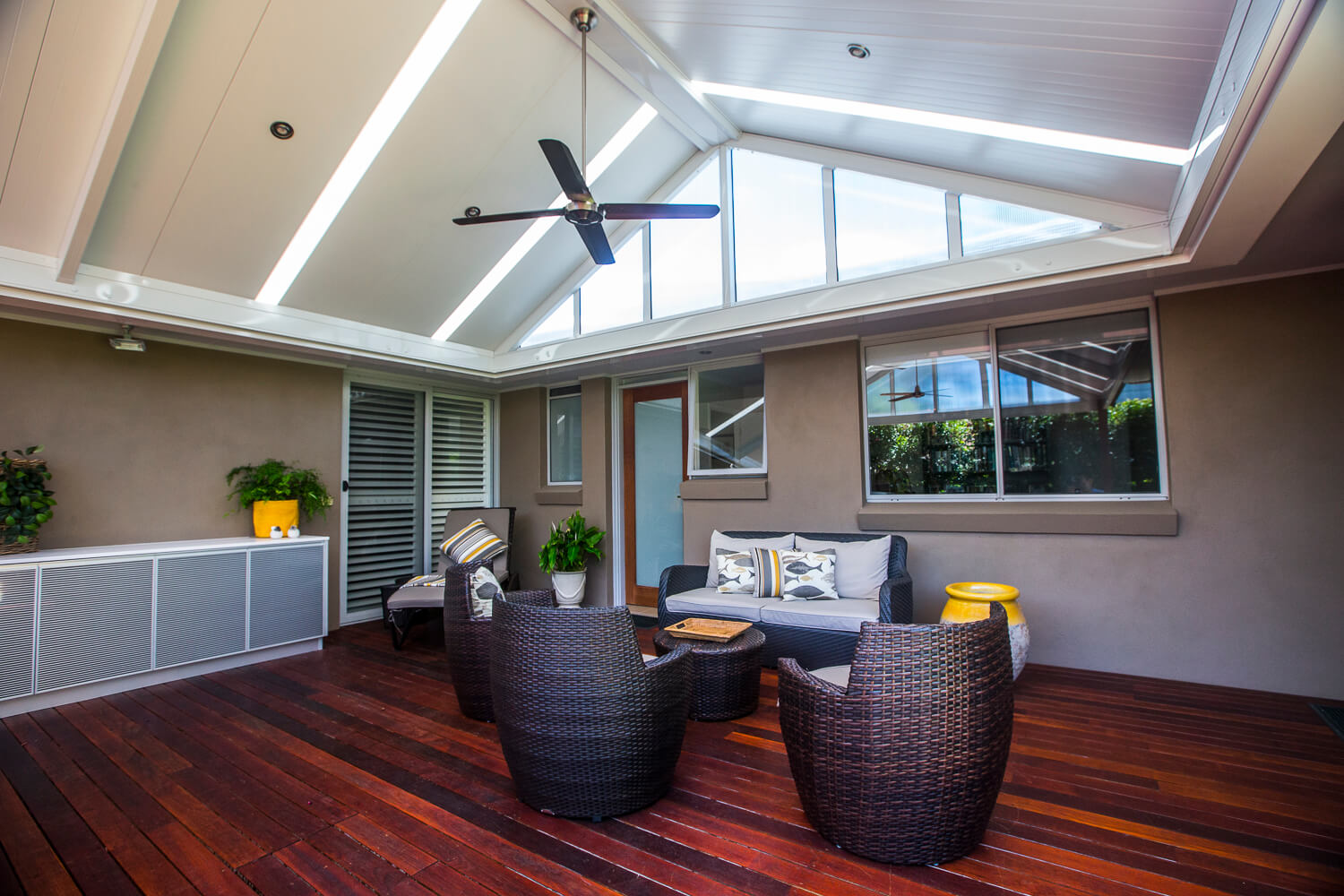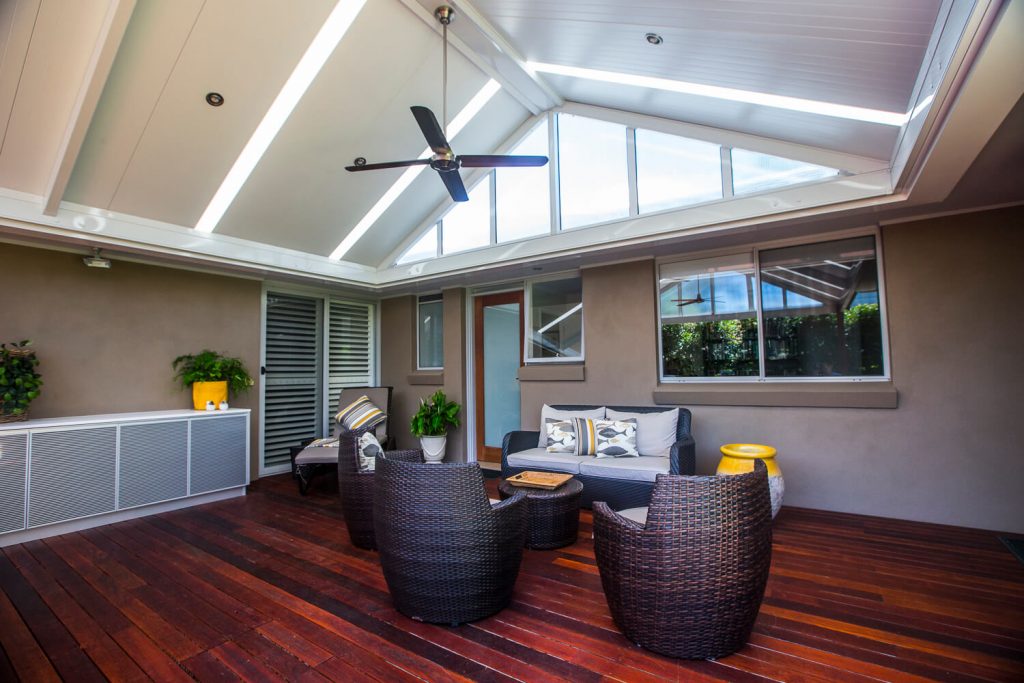 A traditional pitched gable roof gives your outdoor area a sense of spaciousness and also helps to keep it cool in the summer. In this outdoor room, we've included fans for airflow, combined with the insulated roofing sheets and 'Nature Lite' strips; it helps gives a perfect outdoor living area that works all year round. This together with downlights gives you a truly flexible outdoor living area that feels just like being indoors – with more light and airflow.
4. Freestanding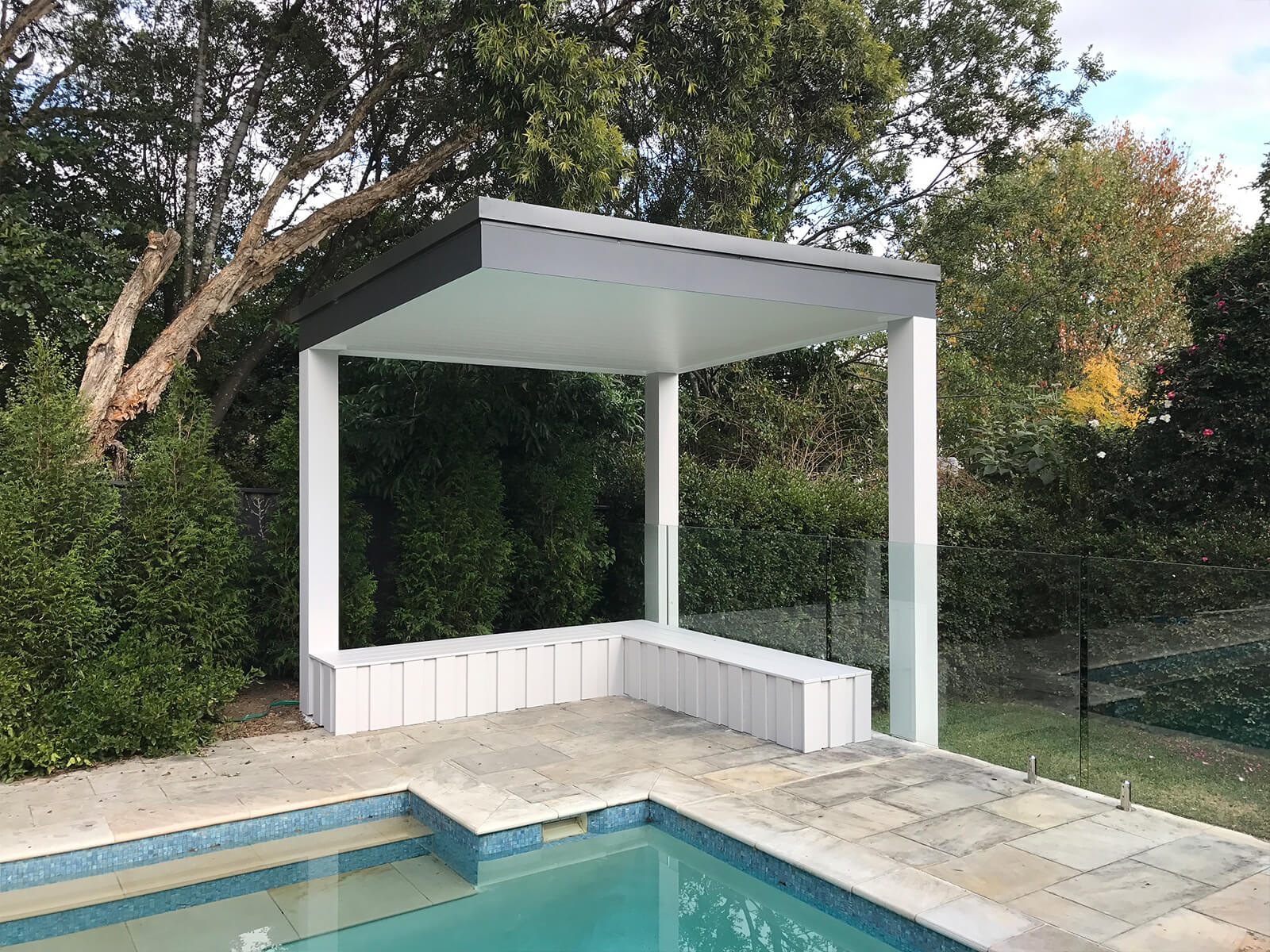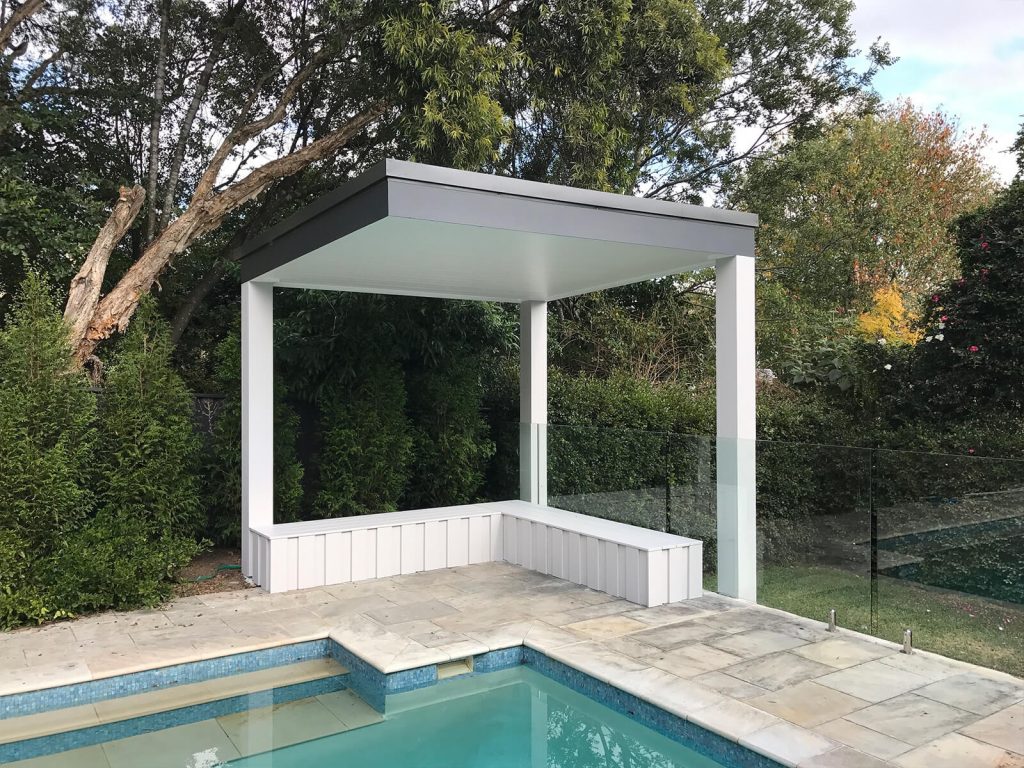 A freestanding structure can combine any design or material element but it is important to highlight the characteristics of your home, so you create a space that flows & doesn't look like an add-on.
So in this poolside cabana, we've tailored this to eliminate a post & matched the design to the main outdoor living area we created attached to the home. As always, everything is individually tailored & design to suit your tastes & home.
If your outdoor area is set away from the main house a freestanding structure is the most sensible option.
NOTE: For future reference, we don't do retractable awnings/patio covers
In this example, a retractable awning provides maximum flexibility and is a great way to adjust the amount of shelter and light you want.
5. Combined or hybrid
Sometimes you want a combined or hybrid approach to sheltering your outdoor area. We can help you design a solution for your home, taking into account the physical space, practical considerations and style you are looking for.
Ready to get your project off the ground? Then learn more about us or call us at 9481 0486 to get your project off the ground.