Updated "Street Smart" Colorbond Colours
The "Premium Series" Colorbond range is now available in an updated COLORBOND® range which sees a high gloss finish to give you low maintenance, attractive and street-smart structure without the need for painting.
The great selection of double-sided COLORBOND® roofing colours also allows for a choice of gloss on the underside of the sheeting to complement your home.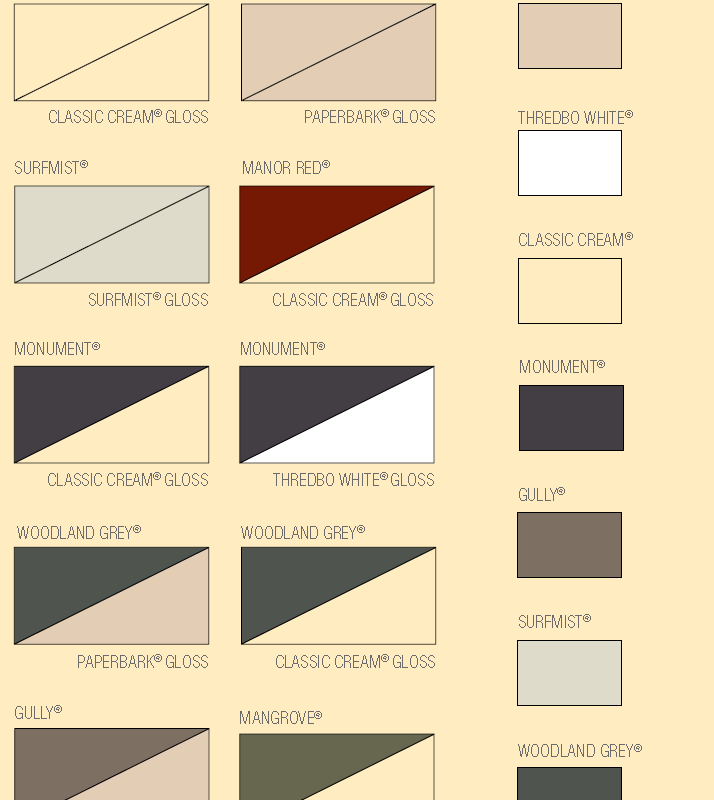 Our COLORBOND® beams are available in seven classic Colorbond® Steel Colours – Paperbark, Thredbo White, Classic Cream, Monument, Gully, Surfmist and Woodland Grey. Emanate & Co also offers the choice of adding a small amount of sunlight to your structure with a polycarbonate sheet which has been designed to enhance the look and feel of your patio or verandah.