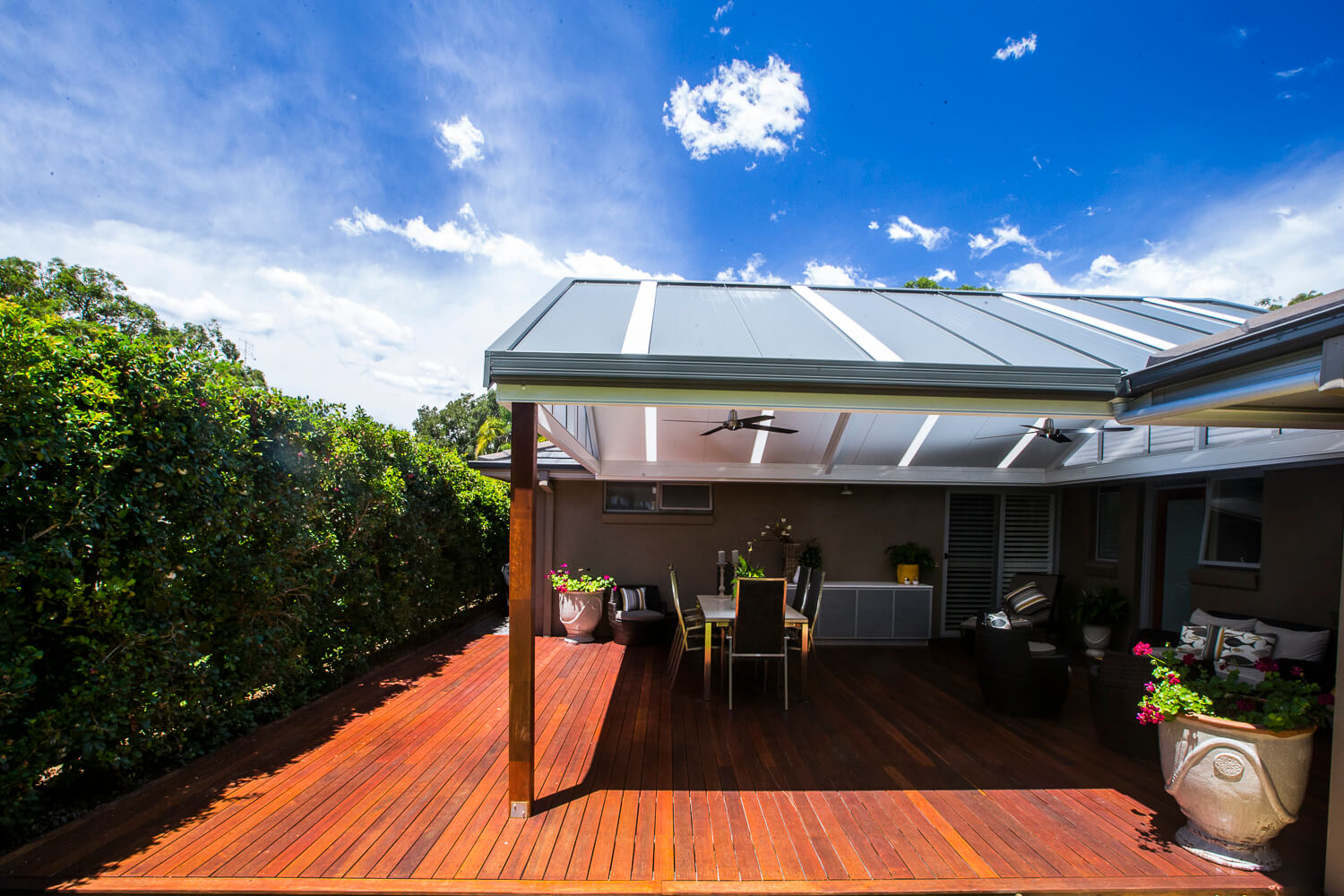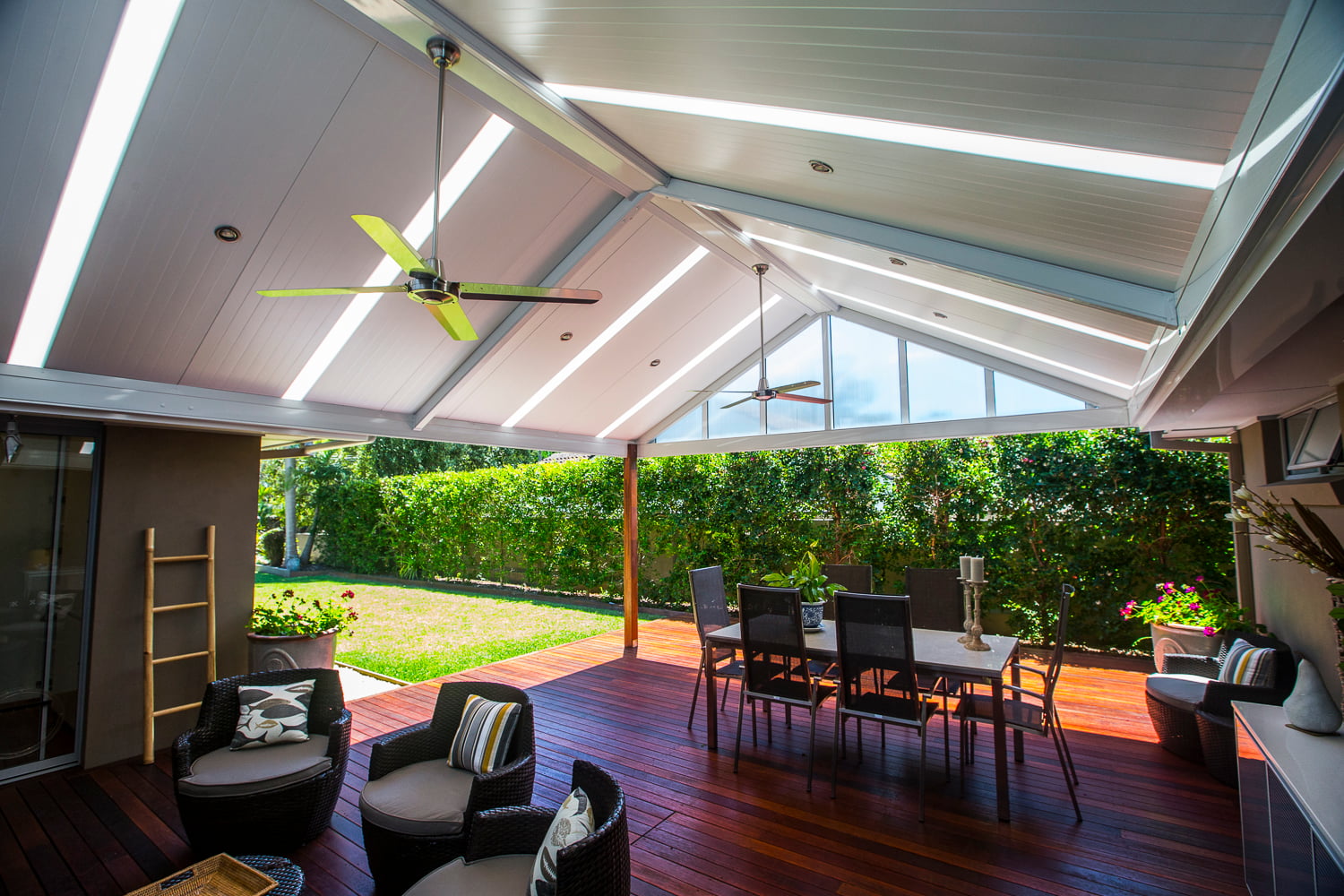 Our clients here had recently purchased the property as they were 'down sizing' & looking to be closer to their family in the area. They approached Patioland after being recommended to us by another trade already on side. The clients already had Complying Development approval & plans drafted, however weren't entirely comfortable with the specifications provided on the plans.
Patioland was able to introduce them to a combination of materials that provided a high quality of finish & a quicker build than originally advised – the Colorbond structure limited the framing originally specified & combined with the insulated roofing sheets, provided a 'clean' & open finish.
By incorporating the installation of down light fittings & fans to the structure, it gives the owners a truly flexible outdoor living area that they can use comfortably all year round.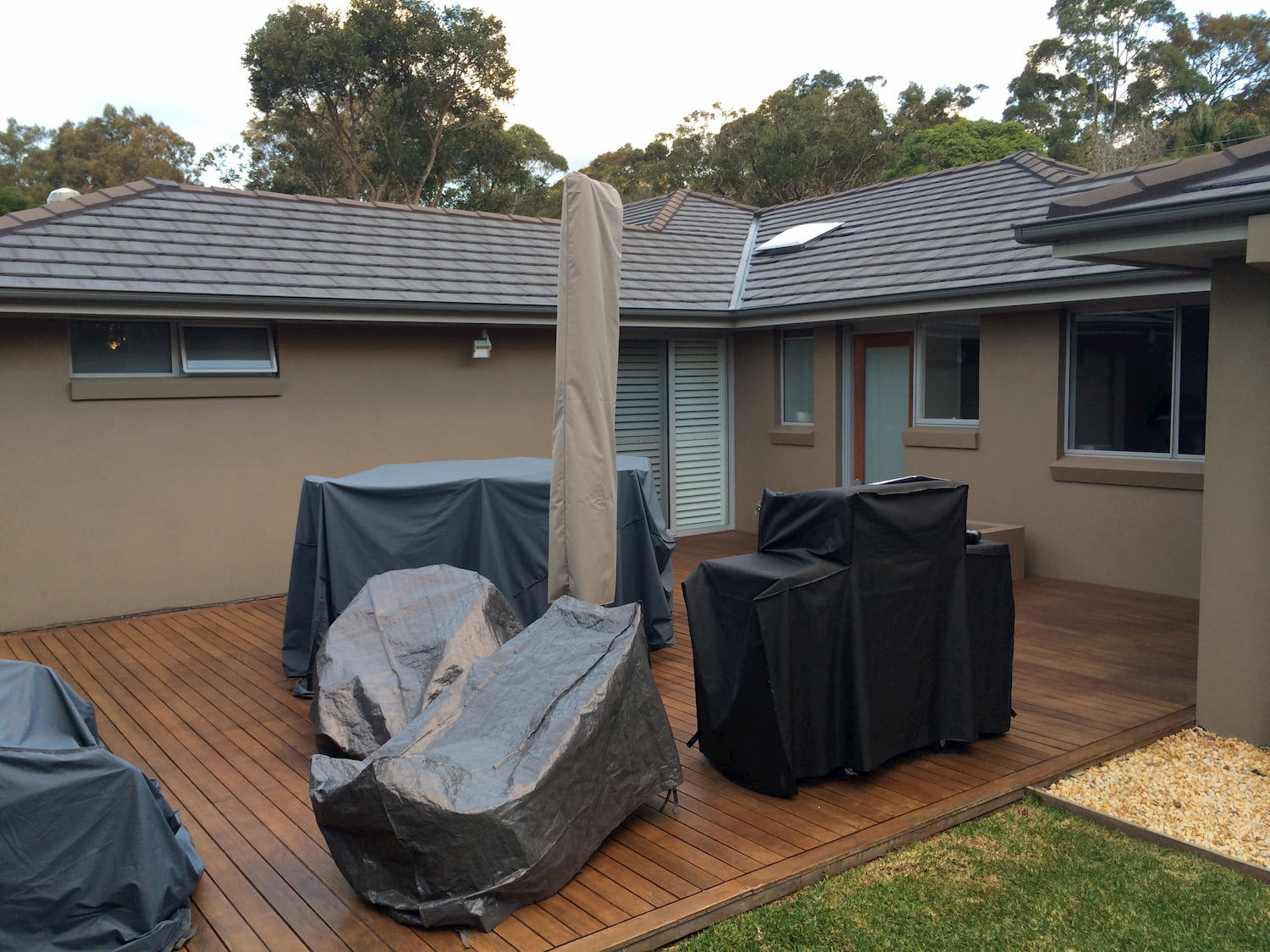 Specifications:
90mm Insulated Roofing Sheets
Series of 4 each side – 115mm wide 'Nature Lite' strips within roofing sheets
Colorbond framing as required – fixed into the existing house framing with galvanised steel brackets
Large box guttering against house with custom 'under flashings' installed to hide the brackets connecting to the home & box guttering
115 x 115mm DAR 'Merbau' timber post
Series of stainless steel LED down lights, housed within the insulated roofing sheets, with all wiring hidden
Outdoor fans (purchased by the owner, fitted by Patioland)
Internal switch plate operations
Both gable ends infilled with twinwall polycarbonate
Total Contract Price – $27,000 (GST Incl.)
 A series of photos taking you through the completed project
Would you like to find out more?
Can you entertain our relax outside all year round? Is your BBQ & outdoor furniture always covered? Contact us to have a discussion about the options available for your home. We highly recommend that you share a coffee with us in our office so you can have a closer look at the products available in our display. We find that this helps our clients a lot as they can get a 'hands on' feel for each material option. Our display is by appointment only, so use the section below to book in a suitable time for us to meet one on one to casually discuss your outdoor lifestyle.