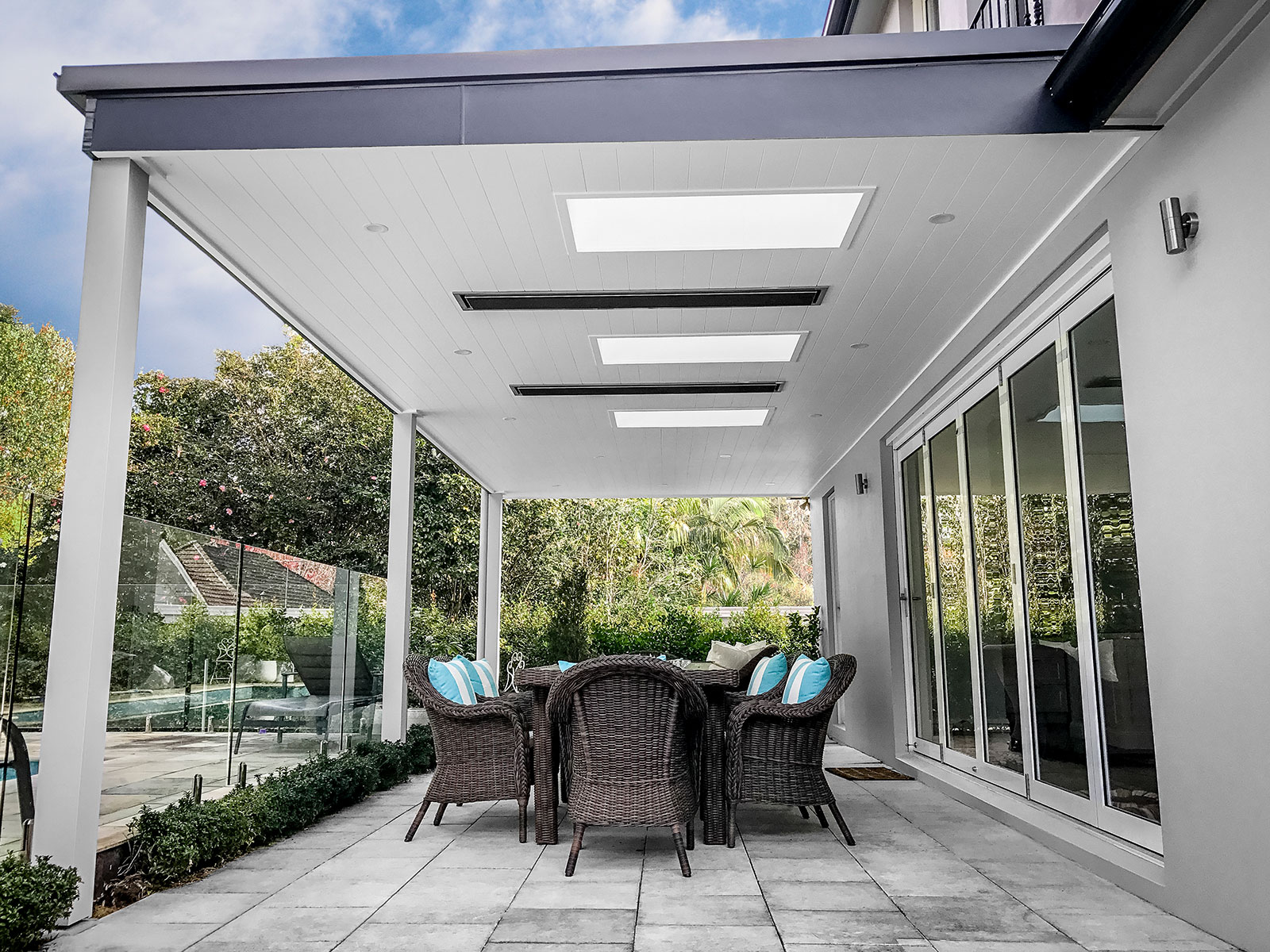 "Eclipse" Opening Roof Outdoor Living Area; St. Ives
This is a perfect example of how to transform an existing unused area into a flexible outdoor living area that can be used all year round. As you can see in the 'before' photo, the area was small, unsightly, uneven & had no cover nor any room for an outdoor table.
We worked with the client & their selected landscaper who was completing new lawn, garden & timber decking to the entire property. We also staged the construction to work with another trade whilst they swapped over the existing tiled roof for a new Colorbond sheet roof. So all in all, there was a total property transformation.
Patioland handled & took care of the required specifications & plans for the Complying Development approval which was required for the construction.
The design allowed for the louvers to run North/South so gain as much control of the natural sunlight in both Summer & Winter. This way our clients can control the sun to not only the outdoor living area but the interior of the residence.
Specifications:
Flat 'Eclipse' aluminium louvers powder coated "Pearl White" in colour
233 x 65mm Colorbond perimeter frame – "Monument" in colour
150 x 150mm powder coated aluminium posts
'Heatstrip' 3200W, flush mounted within internal bulkhead
Stainless steel down lights mounted within the bulkhead
Internal switch plate & remote control operation
Total Contract Price – $46,282 (GST Incl.). Feb 2015, note deck not included
Scroll through each photo in the gallery below to get a perfect visual for each step of the total construction.