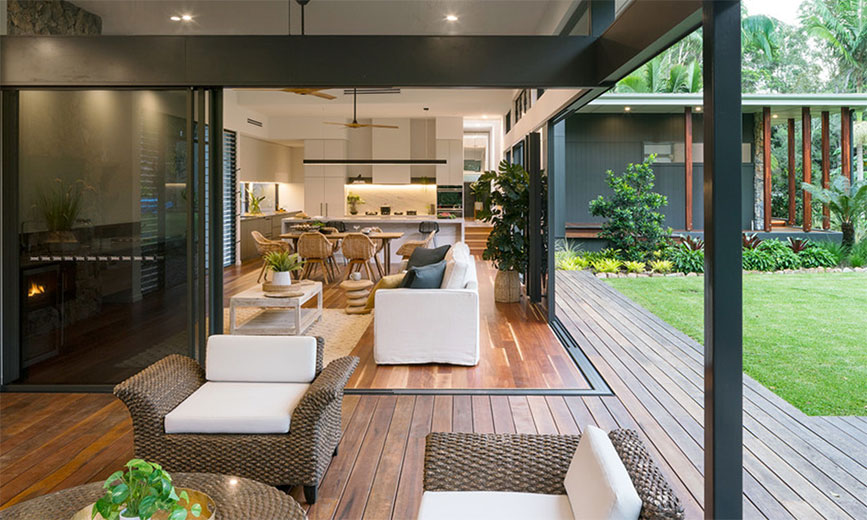 Timber Deck Designs in Sydney
Timber Decking creates a comfortable, attractive area that is durable and hard wearing.
Timber decking can be used on its own close to the ground or elevated with stairs and handrails. It is a great solution to reclaim otherwise unusable sloping land or to deck an area around pools.
We will be able to assist you in choosing a timber that has the desired colour and grain, having the correct durability classification and fire rating.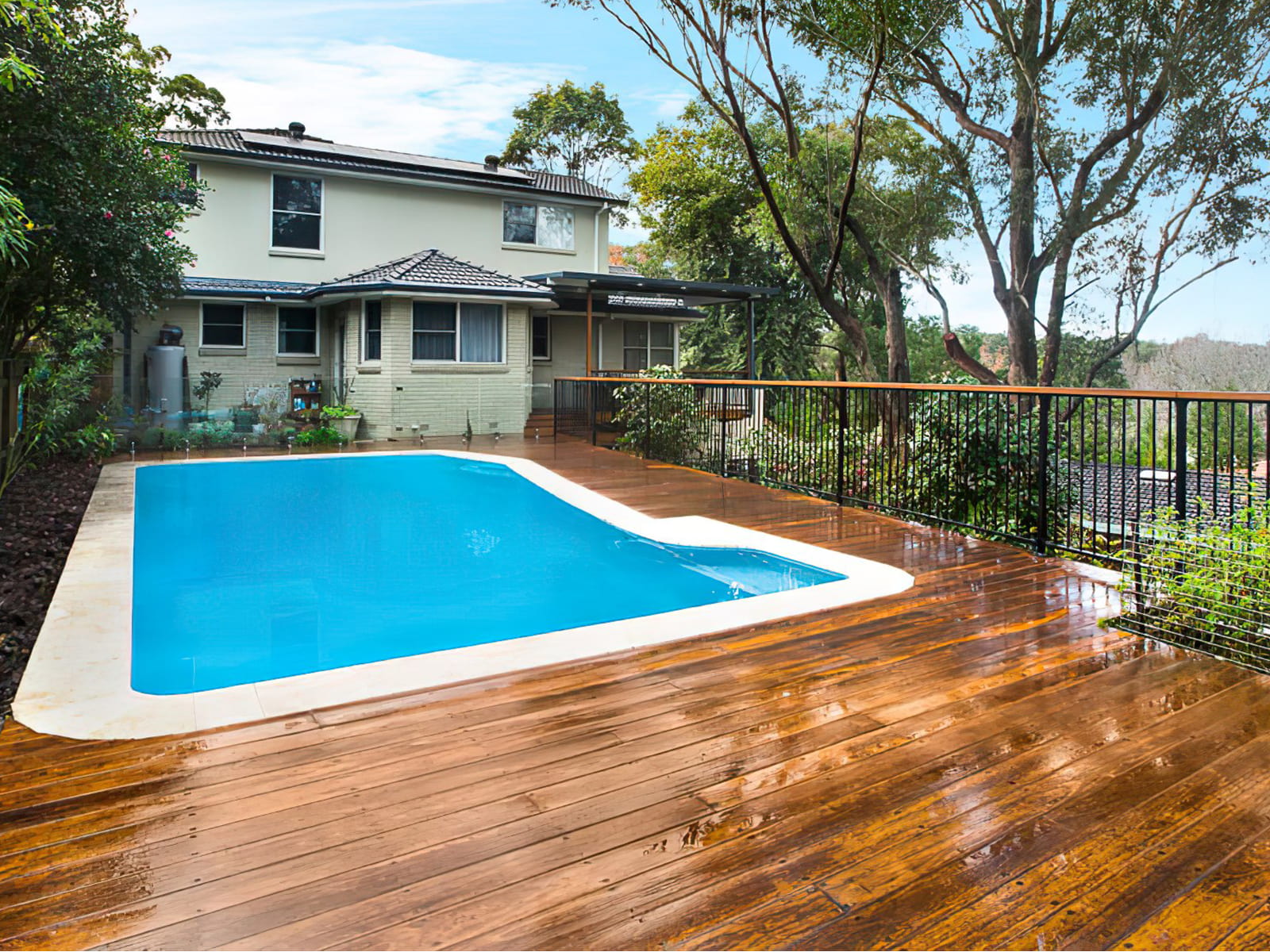 Hardwood Timber – the natural alternative
Hardwood timbers are ideal for high strength structural applications, such as bearers & joists. The natural durability of most hardwoods also makes them perfect for external applications, such as decking and stairs.
Our standard timber decking boards are 'Merbau' and 'Blackbutt', however any timber species can be arranged to match, for instance, your internal flooring.
Merbau
Merbau is traditionally a brown/red/earthy colour once oiled. It grows in South-east Asia.
Good resistance to termites
Suitable for some bushfire prone areas
Popular decking timber
Blackbutt
Blackbutt grows in the coastal forests on the East coast of Australia. It is light yellow or blonde colour. Blackbutt is one of the most common species of hardwood commercially available in New South Wales.
Popular decking timber
Less leaching tannins and oils
Features and Benefits
Merbau is traditionally a brown/red/earthy colour once oiled. It grows in South-east Asia
Good resistance to termites
Suitable for some bushfire prone areas
Popular decking timber
"The construction was efficient, clean & disruption to my home was absolutely minimal

Michael; Marsfield
Get in touch